A kitten with "elf ears" had a full belly for the first time, and turned into the happiest tiny cat.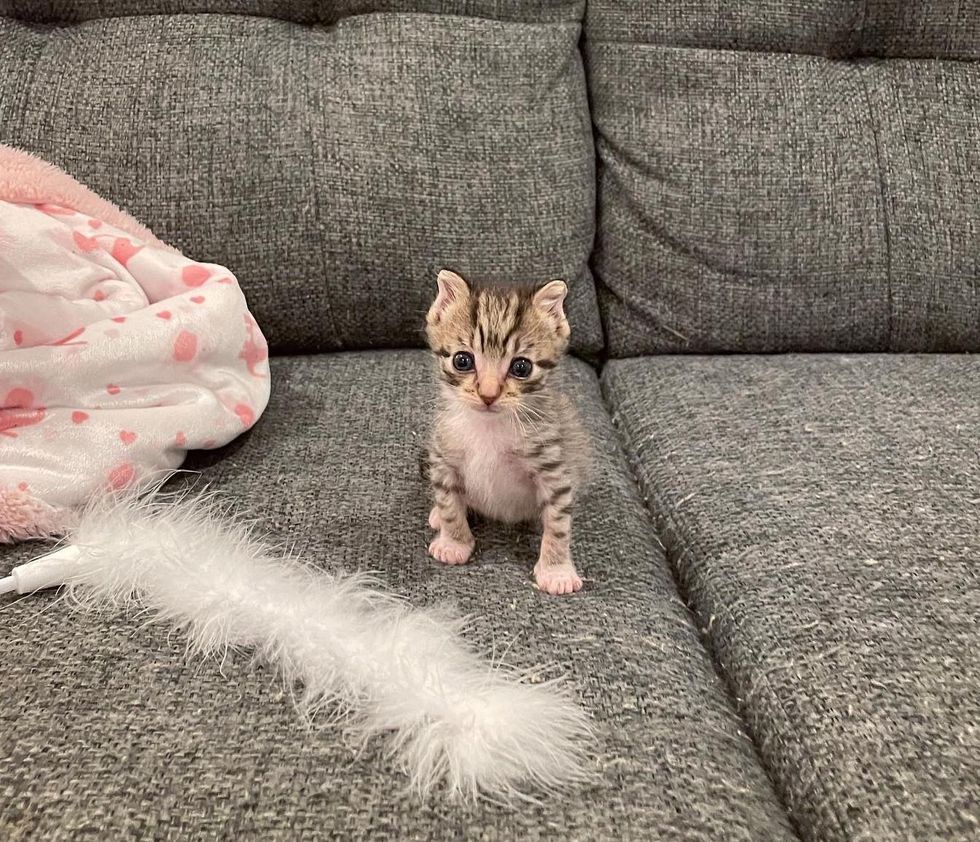 Aiden the tiny kittenBaby Kitten Rescue
Last month, Caroline Grace, the founder of Baby Kitten Rescue, was informed about a pint-sized tabby in desperate need of critical care. A fellow animal rescuer, Alejandra, brought the kitten to safety from a grim beginning.
The kitten originally came from a litter of five that had been separated from their mom. Three of the kittens were given away, and one sadly didn't make it. With much effort, Alejandra was able to rescue the remaining kitten, who was emaciated and hadn't been properly fed for a while.
She reached out for assistance and hoped to get the kitten a fighting chance. "Once I heard her story, I couldn't say no," Caroline shared with Love Meow.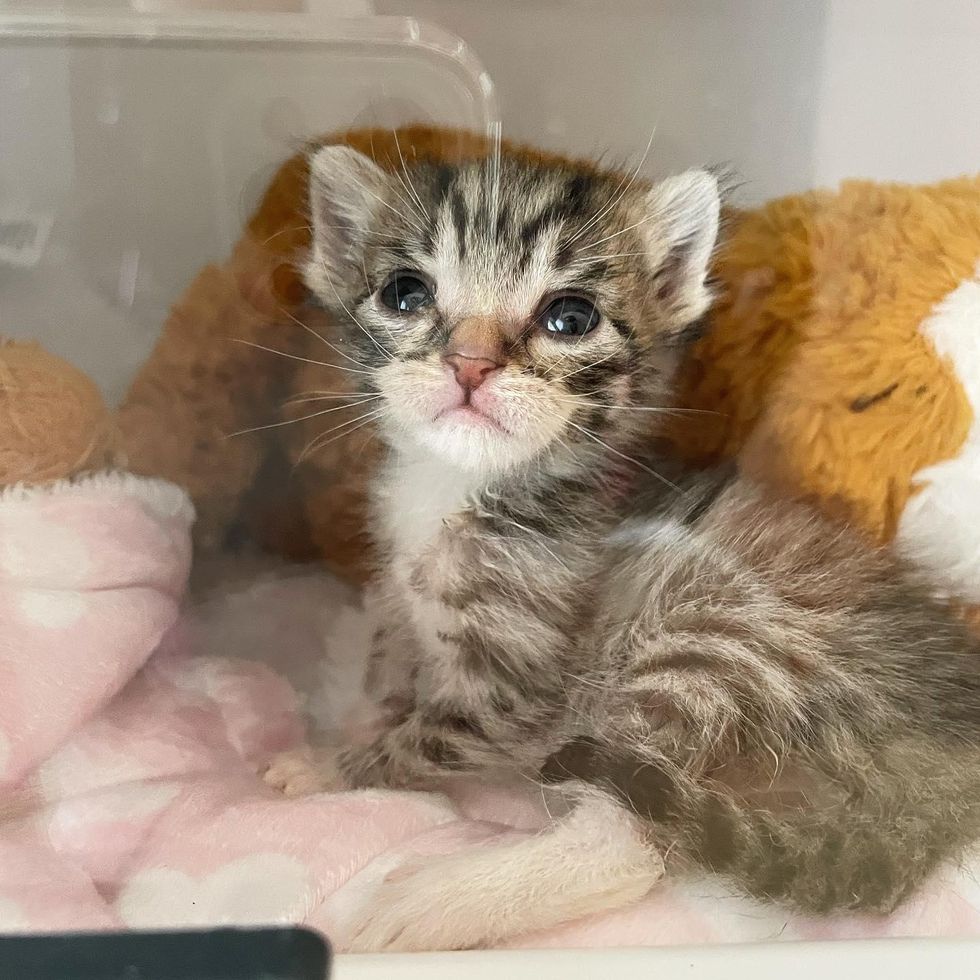 She was three weeks old but just the size of a 2-day-old kittenBaby Kitten Rescue
"When the kitten arrived, I couldn't believe how tiny she was. Although she was three weeks old according to her teeth and development, she only weighed as much as a 2-day-old kitten. Her name Aiden means 'little fire,' since she is a tiny fighter."
Aiden was just skin and bones but so eager for affection. For the first 12 hours, she insisted on having her foster mom accompany her at all times.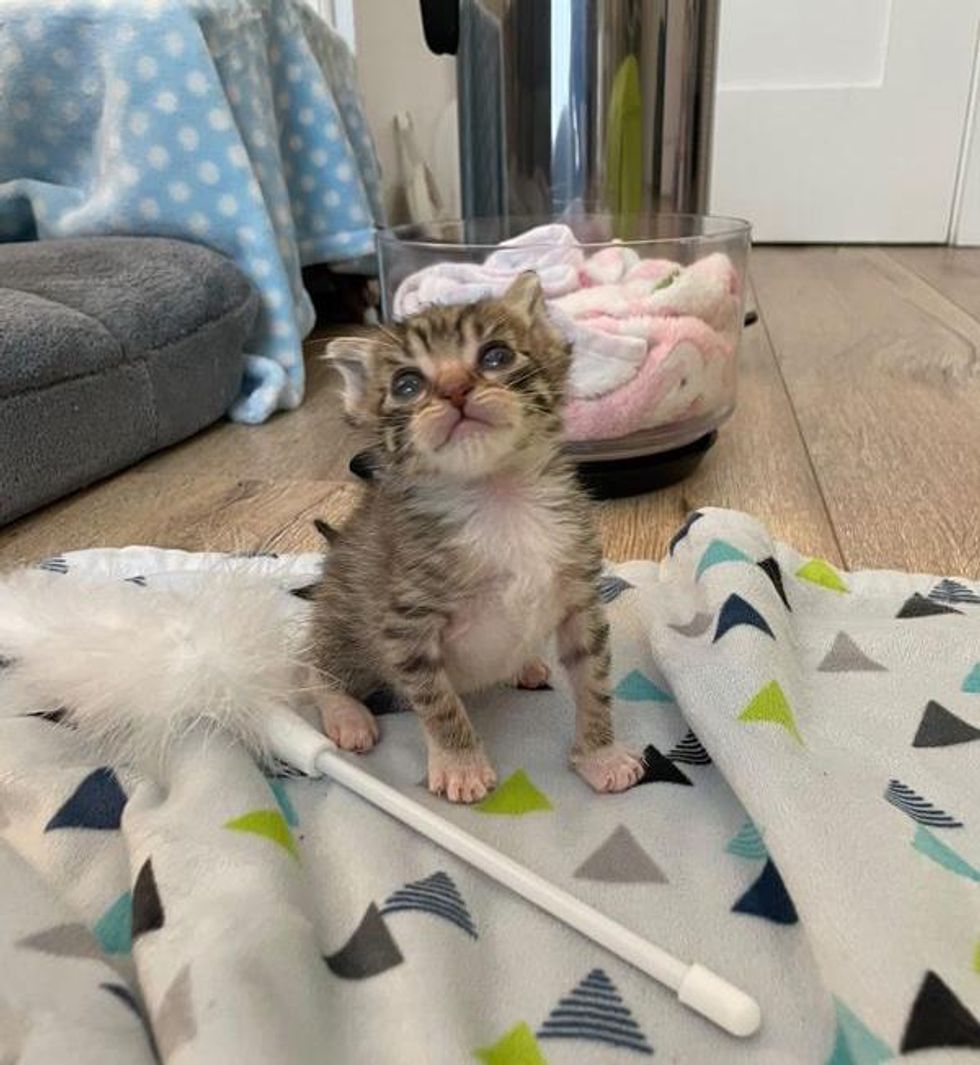 Aiden was very small for her age and appeared to have a pair of "elf ears."Baby Kitten Rescue
Caroline continued to caress the tiny tabby to reassure her that she was safe. "No matter how much I snuggled her, how full her belly was, how cozy and warm she was, she just cried nonstop," Caroline shared with Love Meow.
The next day, Aiden came around as she latched onto the bottle and scarfed down the formula like a champ. She discovered her purr motor and put it to good use. When it came time to feeding, she started rumbling in bliss.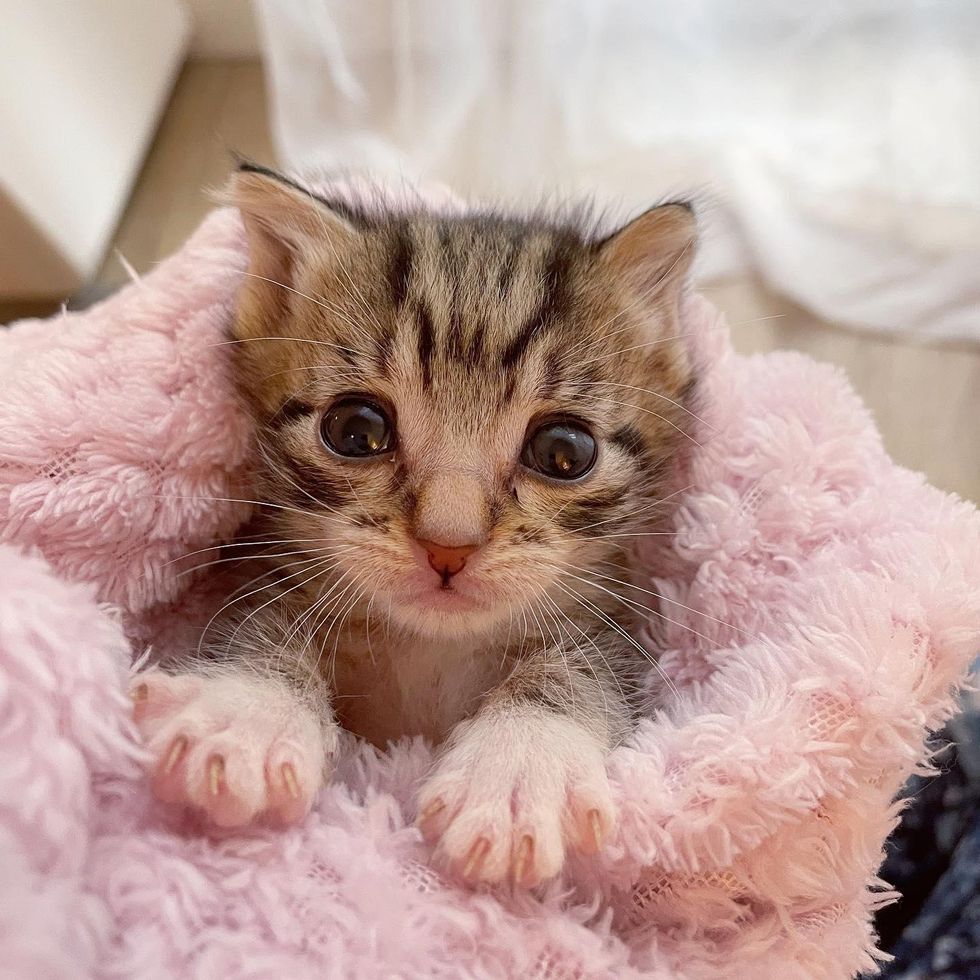 Baby Kitten Rescue
"She began to understand that she was safe, and that she didn't have to worry about the next meal," Caroline told Love Meow.
"I spent a lot of extra time with her after feedings to show her how much she was loved and that she was not alone. She had a heart-beat stuffy in her bed, which she always snuggled underneath."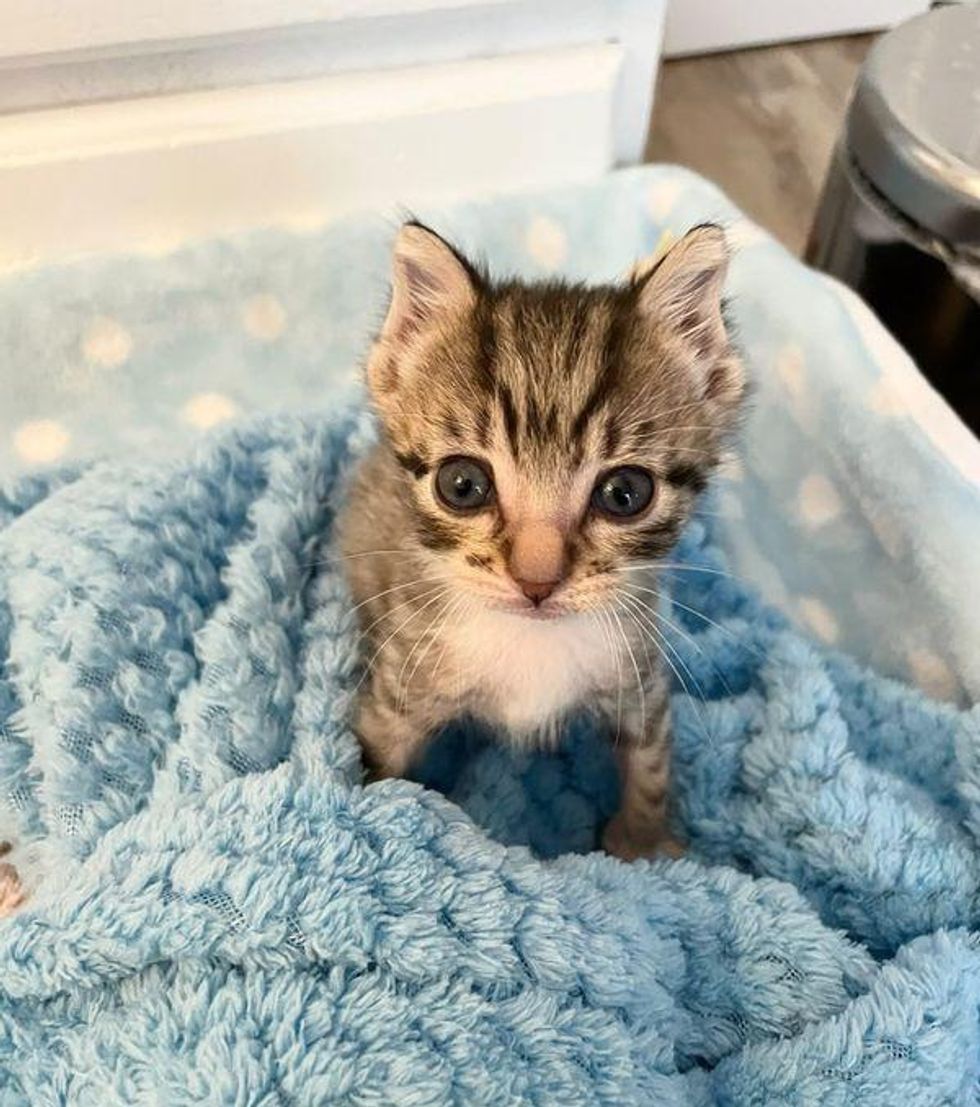 Aiden purred up a storm at every feeding and just wanted to be lovedBaby Kitten Rescue
Aiden was miniature for her age, and appeared to have a pair of "elf ears" that were trying to grow into place. "I've never seen another kitten quite like Aiden! She is like a mystical fairy princess elf, full of magic and wonder."
Watch Aiden and her journey in this cute video:
[embedded content]Aiden the kittenwww.youtube.com
Aiden began to blossom with great care and plenty of TLC. She learned to walk, explore and play with toys, and always gave it her all.
Within a couple of weeks, she reached one milestone after another and gained a lot of strength.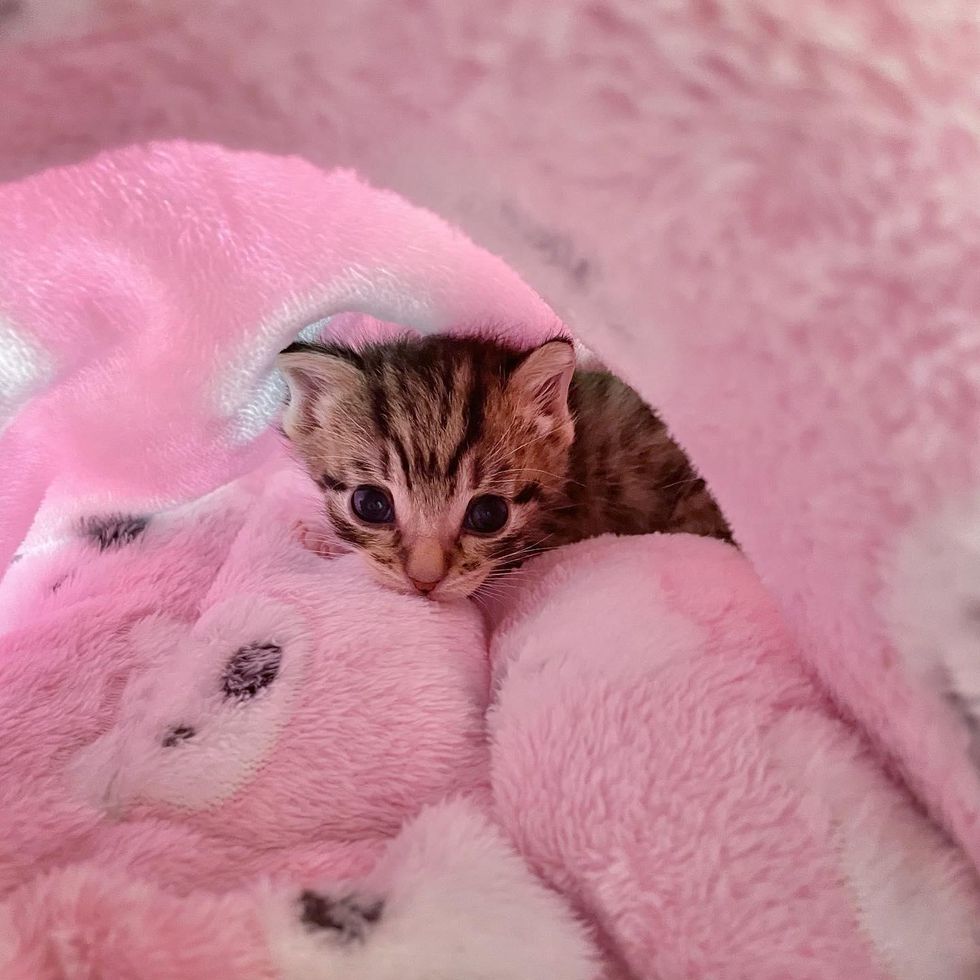 Baby Kitten Rescue
"She was a perfect bottle baby, weaned almost immediately, has never had an accident outside the litter box. She is super clean, quiet as a mouse on car rides, and is the sweetest little purr machine."
Aiden constantly sought company, so she was paired up with another single kitten, Fig, who also needed a friend.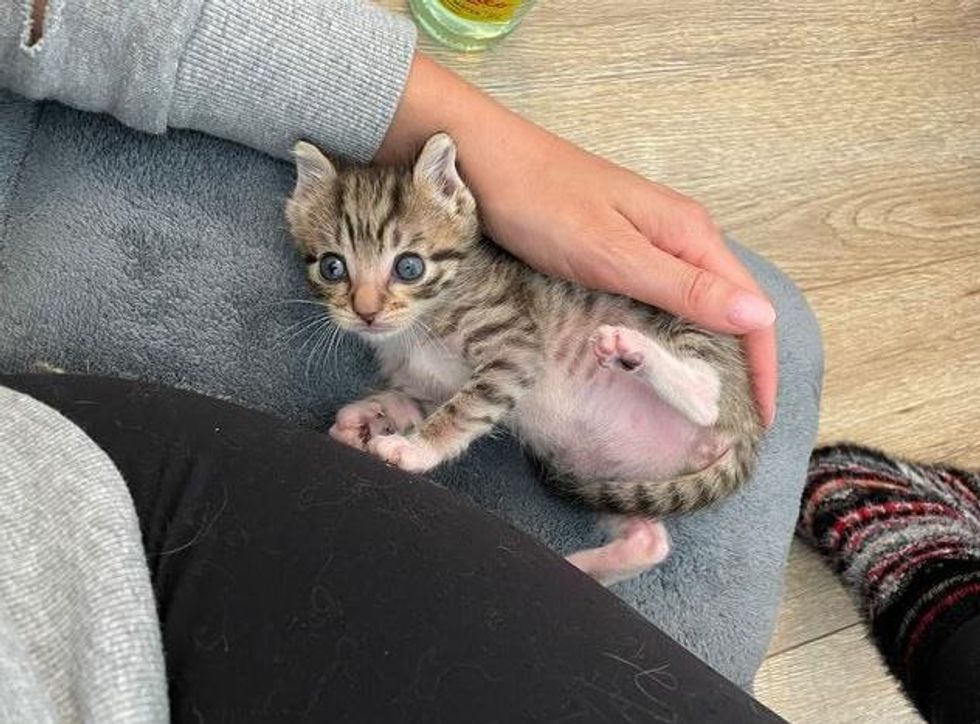 Baby Kitten Rescue
"It took them some time to get to know each other and figure out how to play. After a few days, their friendship blossomed and they became best buds," Caroline told Love Meow.
Aiden is now growing into her big ears that will eventually straighten out as she gets bigger.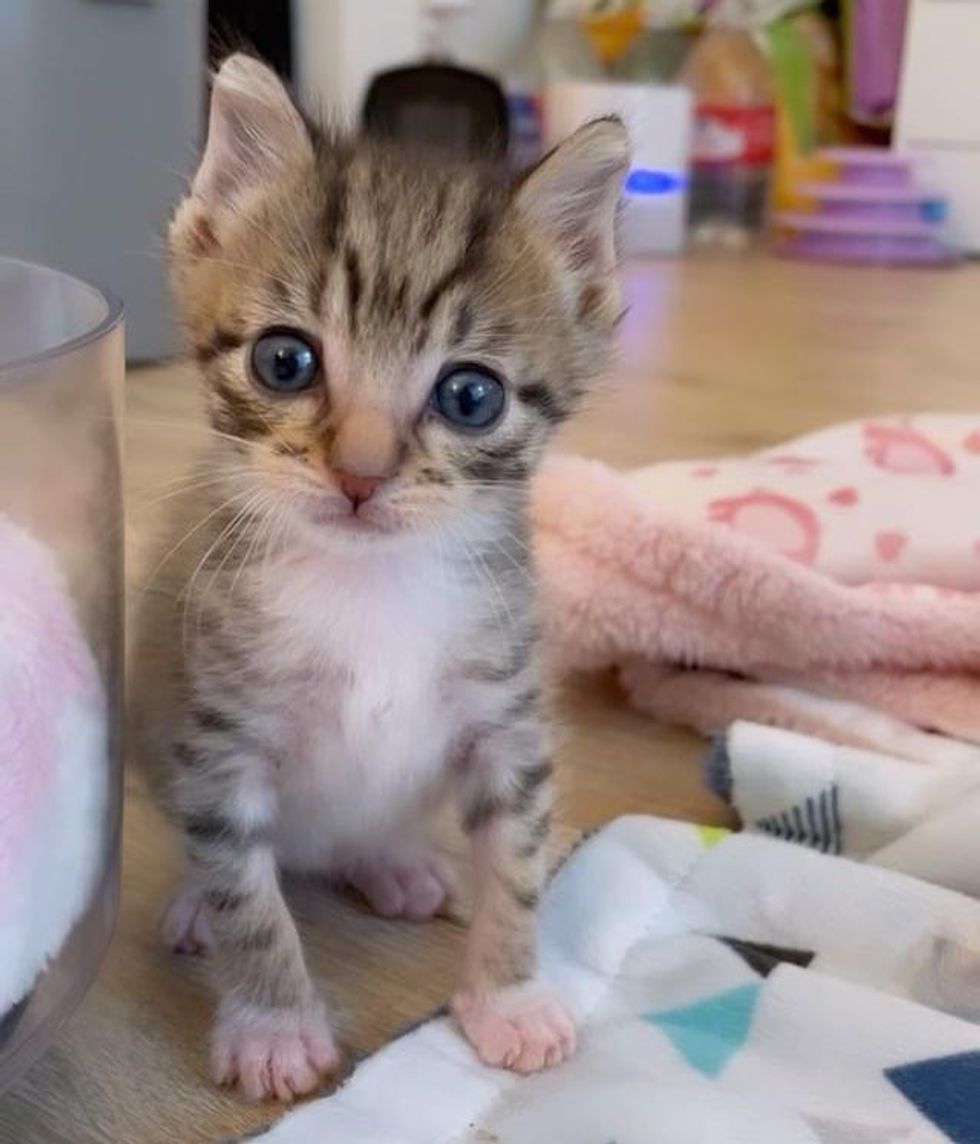 Baby Kitten Rescue
"Aiden is the sweetest little snuggle-bug who always wants to be wherever her foster mama is. She's still very small for her age, only the size of a 4-week-old at six weeks old," Caroline said.
"She may always be small, and that's okay. She's now healthy, happy, and thriving, and that's what matters."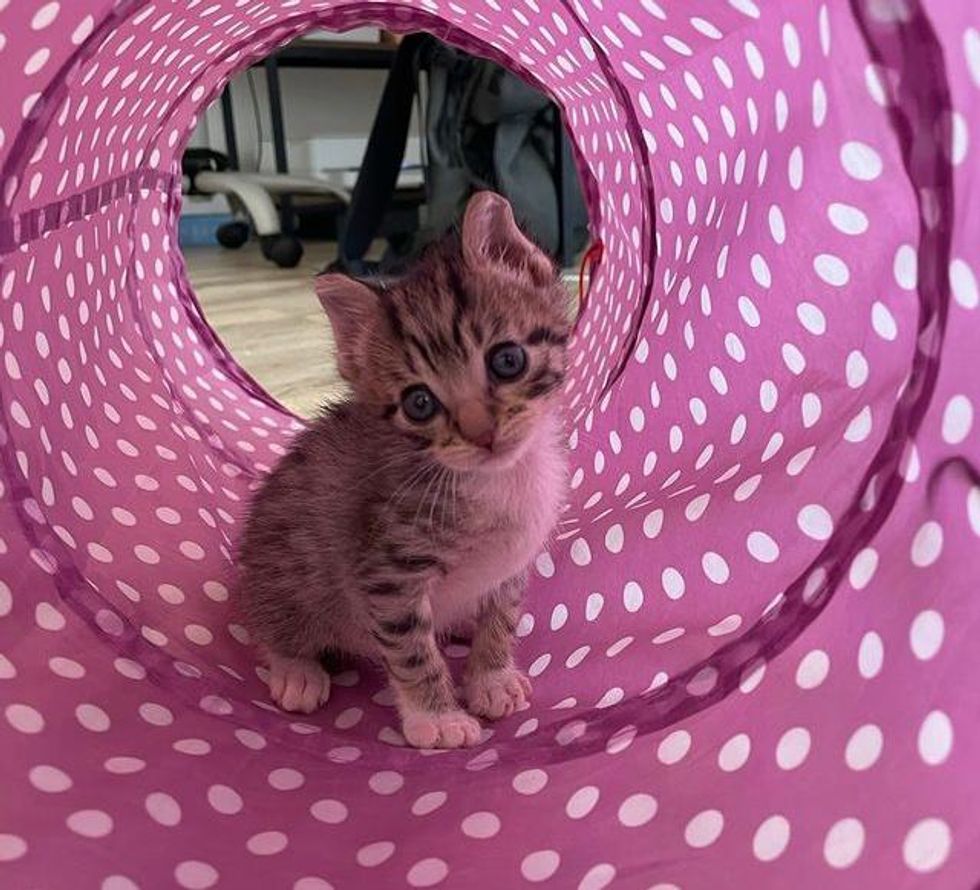 Baby Kitten Rescue
Share this story with your friends. Follow updates on Aiden and Baby Kitten Rescue on Facebook and Instagram @babykittenrescue.
Related story: Kitten is So Happy to Walk and Run on All Four Paws for the First Time
This article was originally published by Lovemeow.com. Read the original article here..