A kitten stumbled her way into the embrace of a dog after she had been found wobbling outside as a stray.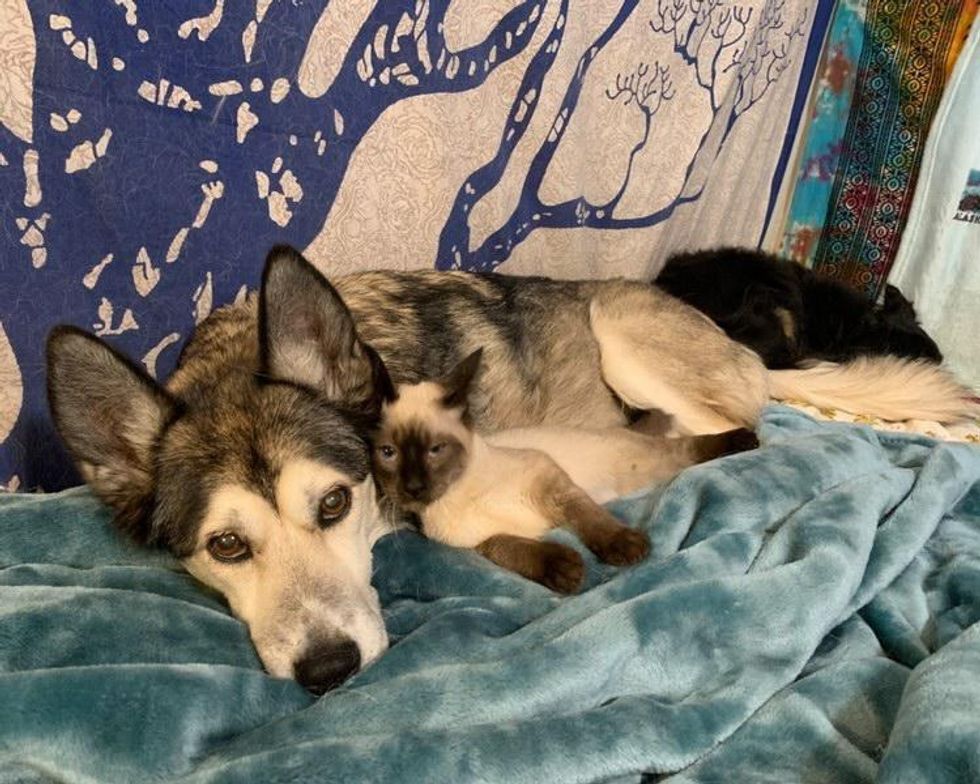 Cinder the husky and Junipurr the wobbly kittenShannon Basner
Late last month, a little wobbly kitten named Junipurr came to Mojo's Hope, a rescue group in Anchorage, Alaska. She was very unsteady and unable to walk due to a neurological condition, but nothing seemed to slow her down from the start.
"She was initially found outdoors by another rescue at around five weeks old. Junipurr has a condition called cerebellar hypoplasia (CH), which is a non-progressive neurological disorder that affects balance and coordination," Shannon Basner, the founder of Alaska's KAAATs and Mojo's Hope, shared with Love Meow.
As soon as the kitten made her entrance into the rescue, she was ready to take on the world with her unbridled energy and boundless zeal for playtime.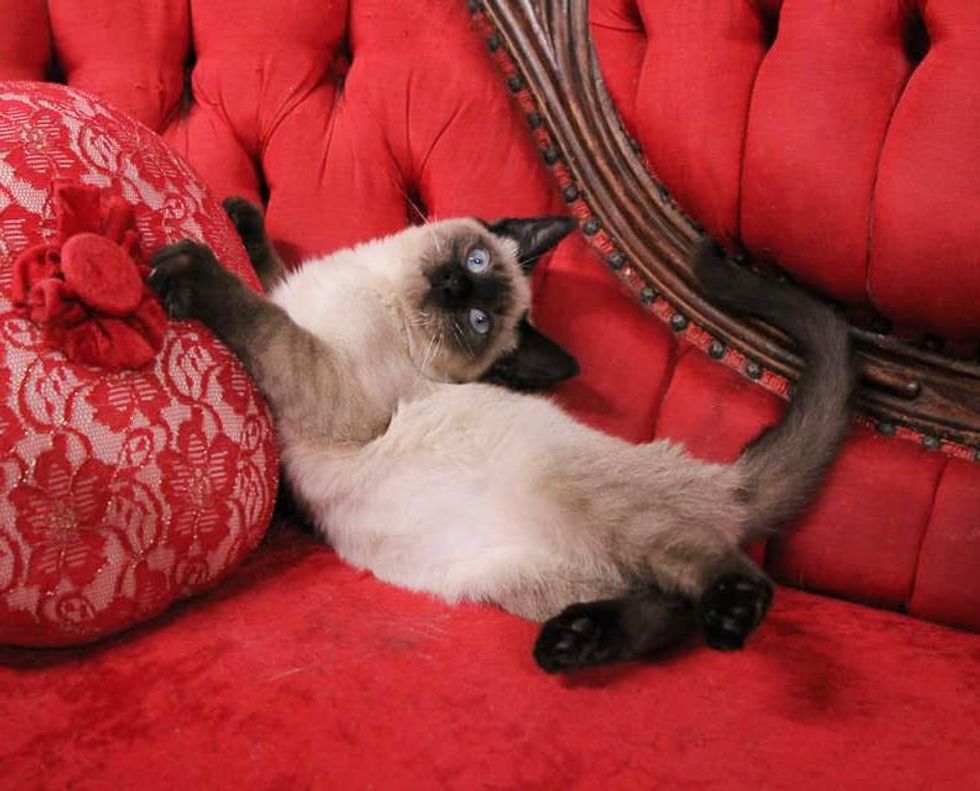 Junipurr the kitten has cerebellar hypoplasia and is very wobblyShannon Basner
Junipurr was transferred to Mojo's Hope, a rescue group for animals with special needs, so that she could continue to get quality care, along with helping her search for the perfect home.
The mischievous Siamese mix quickly adjusted to her new abode and received plenty of love and attention from her people and a doting husky, Cinder.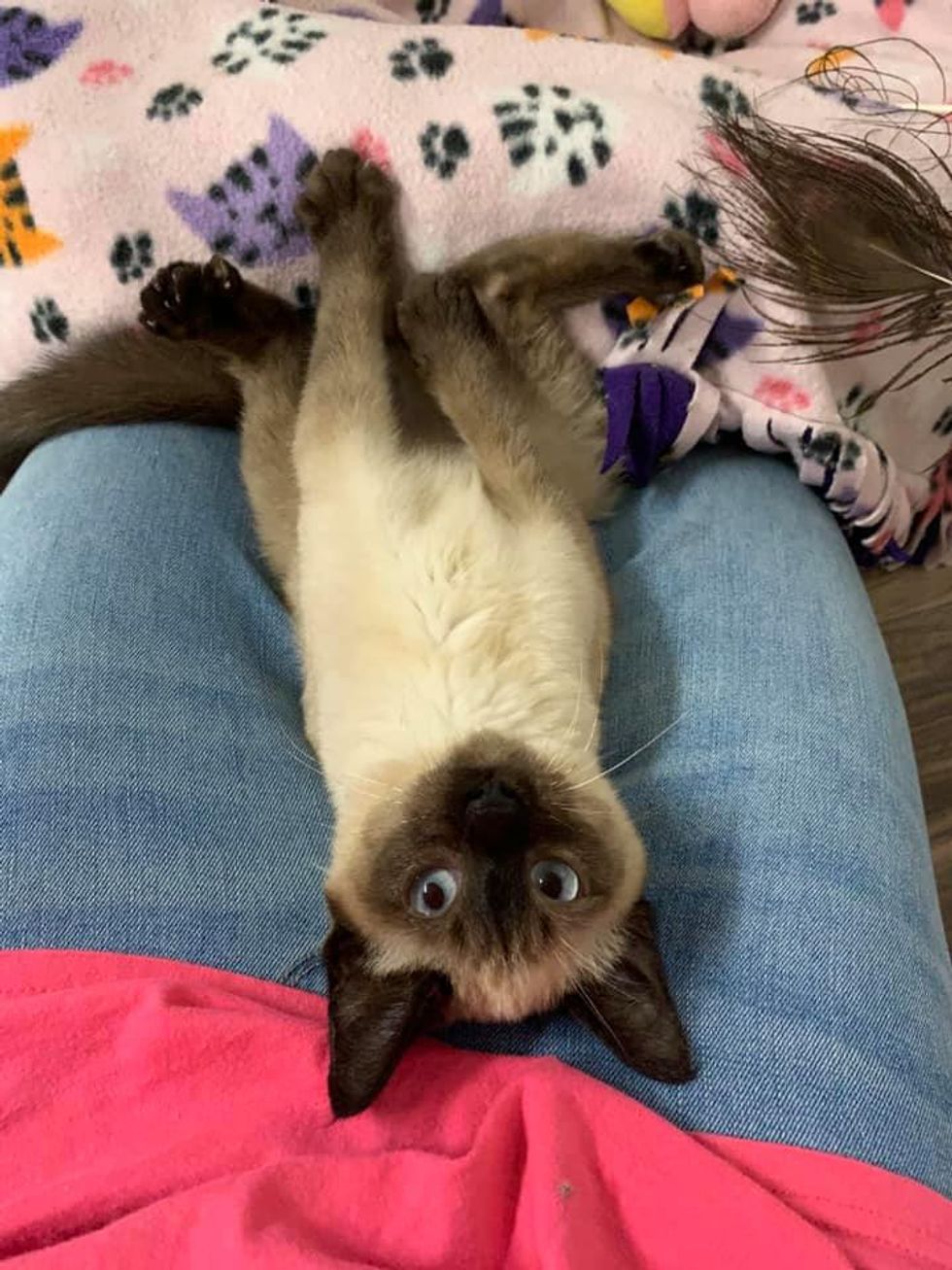 Nothing stops her from enjoying lifeShannon Basner
Cinder, a rescued dog, is very nurturing to other animals in need. She takes fosters and orphans under her paw, and makes sure that they feel safe and loved.
"Junipurr went right over to Cinder as she was busy whimpering with excitement. Nothing makes Cinder happier than a new kitty friend," Shannon told Love Meow.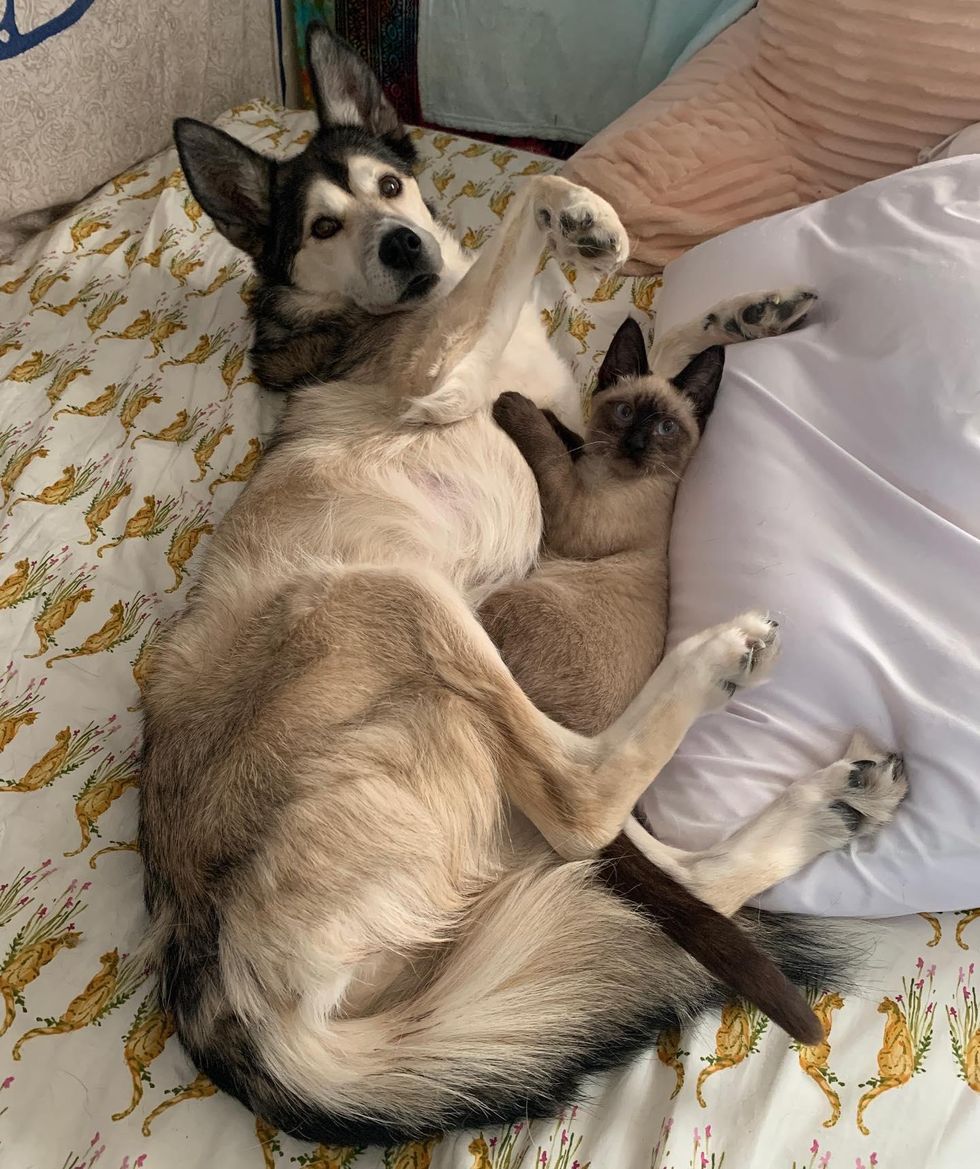 Junipurr took to Cinder the husky immediately when they metShannon Basner
"Cinder has not met a cat with CH yet, so the uncontrollable body movements took a few minutes to get used to. Her beautiful heart and intuition just knew how special Junipurr was, so her pause was quick, and they quickly were playing and snuggling."
The sweet husky took it all in stride, and Junipurr took to her immediately.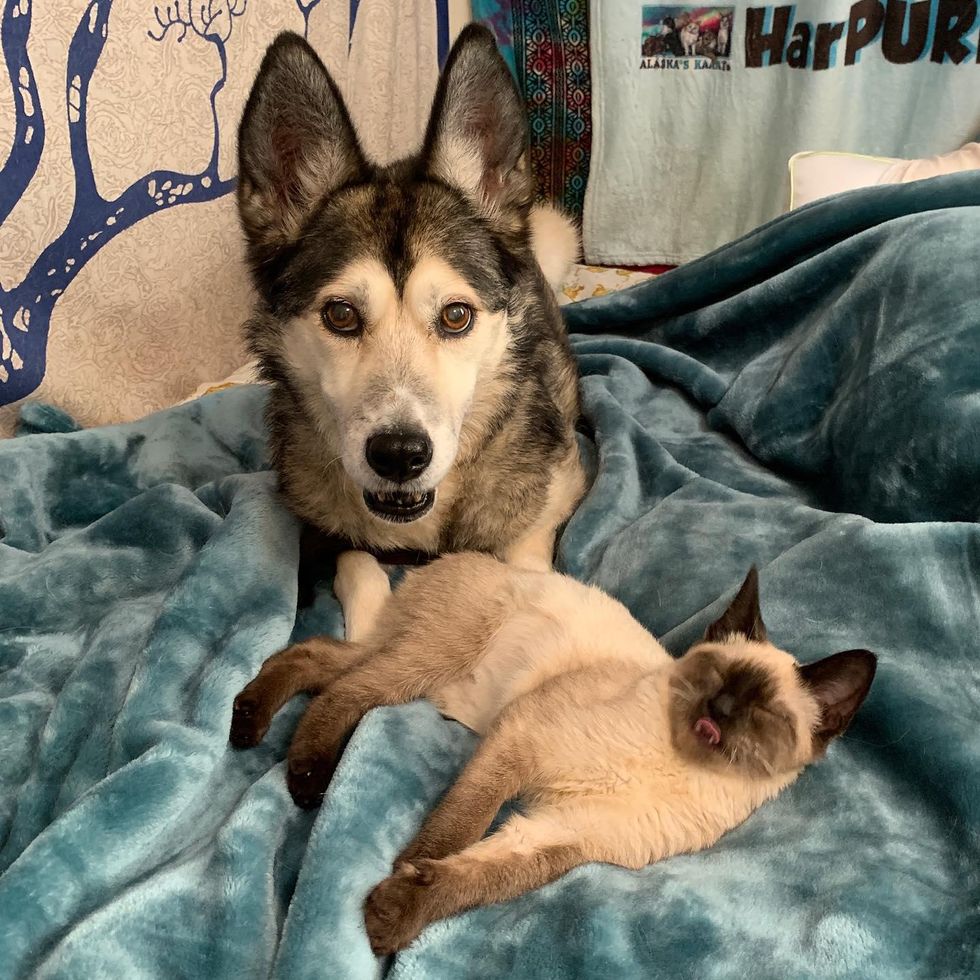 Cinder adores her little wobbly friend and watches over her every step of the way
The kitten stumbles a bit but continues to play her heart out, trying to catch every toy flashing before her. She doesn't let anything stop her and is curious and adventurous.
Watch Junipurr the kitten and Cinder the husky in this cute video:
[embedded content] Junipurr the kitten and Cinder the husky www.youtube.com
"She has the most beautiful and precious purr, loving nature and has tons of energy, charisma and joyfulness. Her ability to embrace each moment, live her life to the fullest without any sense of self-pity or reluctance never ceases to amaze us."
Junipurr uses her specialized litter box like a pro. She does her best to self-groom and gets assistance to stay clean from head to tail. Cinder is always on standby and ready whenever the kitten needs a cuddle.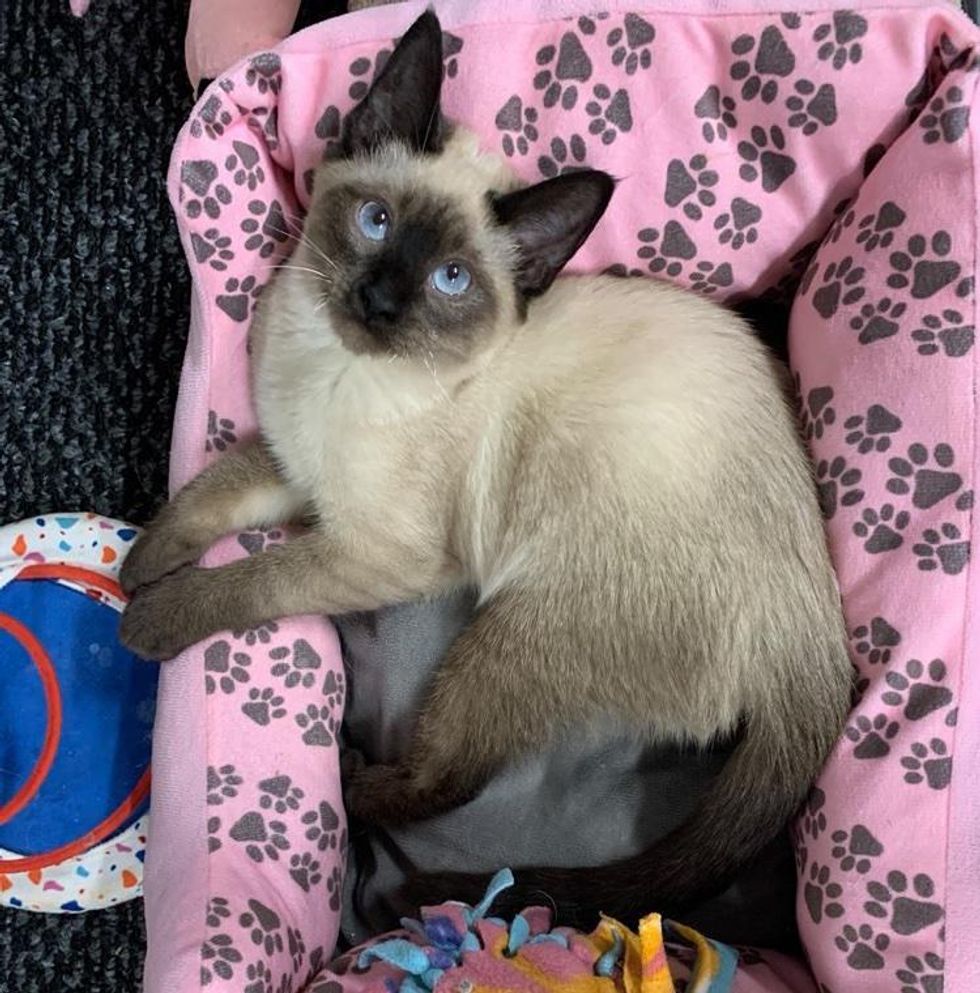 Shannon Basner
"Junipurr loves to play—you name the toy, and this girl is all over it. One of her favorite toys to play with are ping-pong balls. It is so joyful to watch her dart all over her (foolproof) kitty condo as she chases the ball," Shannon told Love Meow.
While the kitten is romping around, having a blast, her energy rubs off on Cinder who will flop on her back, being joyful along with her feline friend.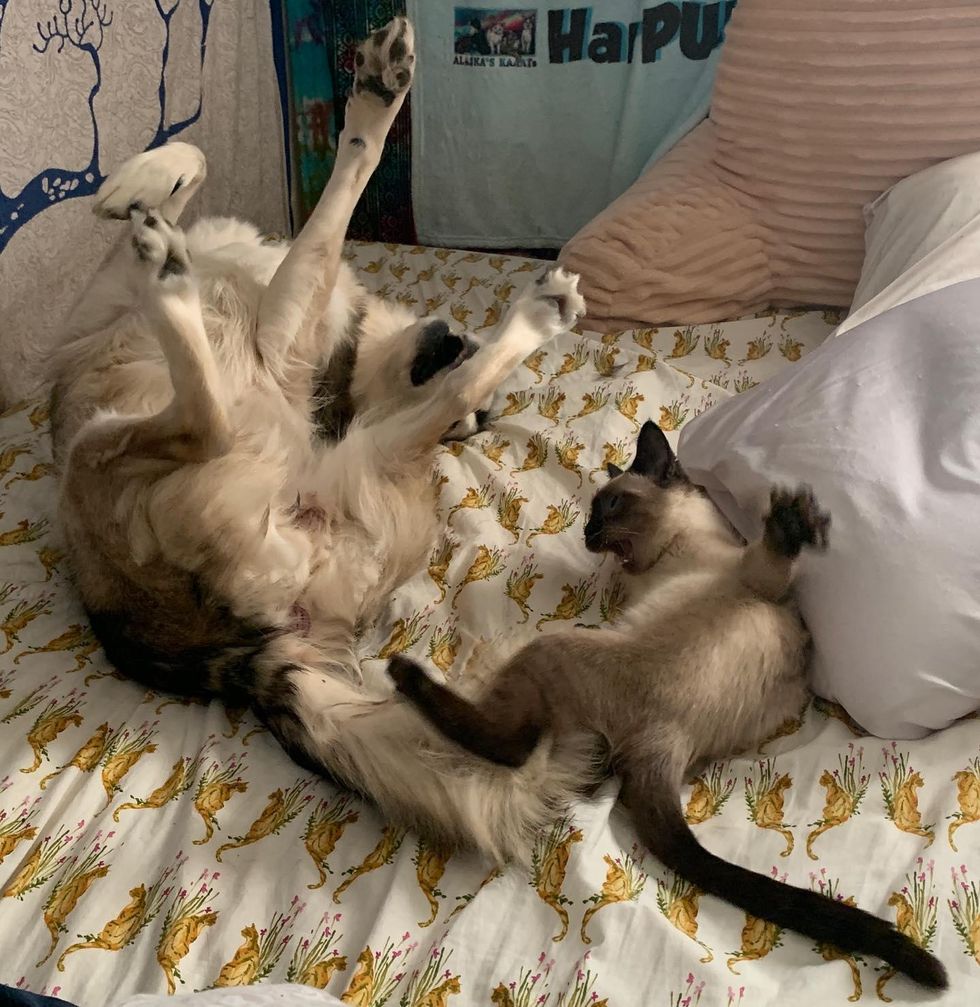 Junipurr is a ball of energy and Cinder loves playing with herShannon Basner
"Junipurr loves to cuddle up in your arms while she has a lullaby sung to her. While I hold her, the other kitties gather around and I sing a soft, sweet lullaby. It's a perfect way to end the day and lead them into a peaceful night's sleep."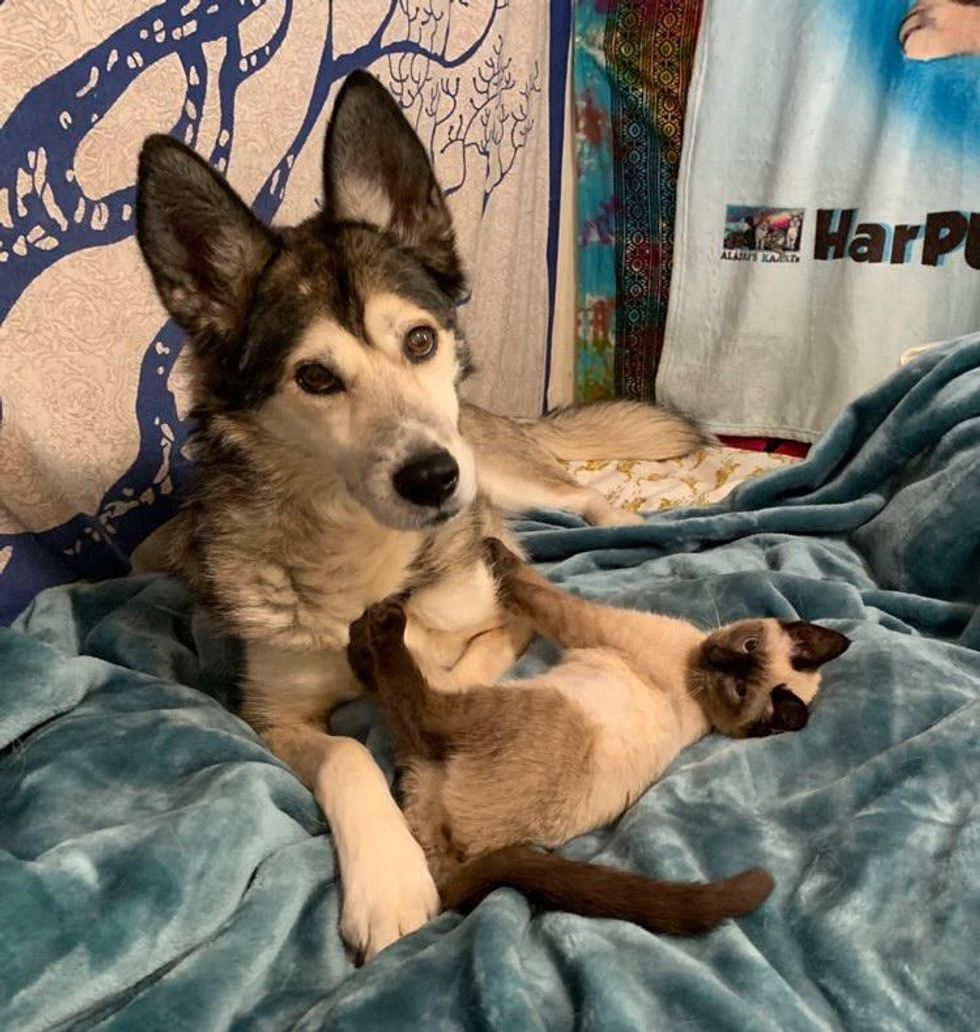 Sweetest friendsShannon Basner
Cinder adores her wobbly kitten and showers her with all the cuddles she can supply. She watches Junipurr as she figures out a new toy or tries to wrestle with her own tail.
In the near future, the sweet kitty will get fitted for a customized cart to provide another form of mobility she may enjoy.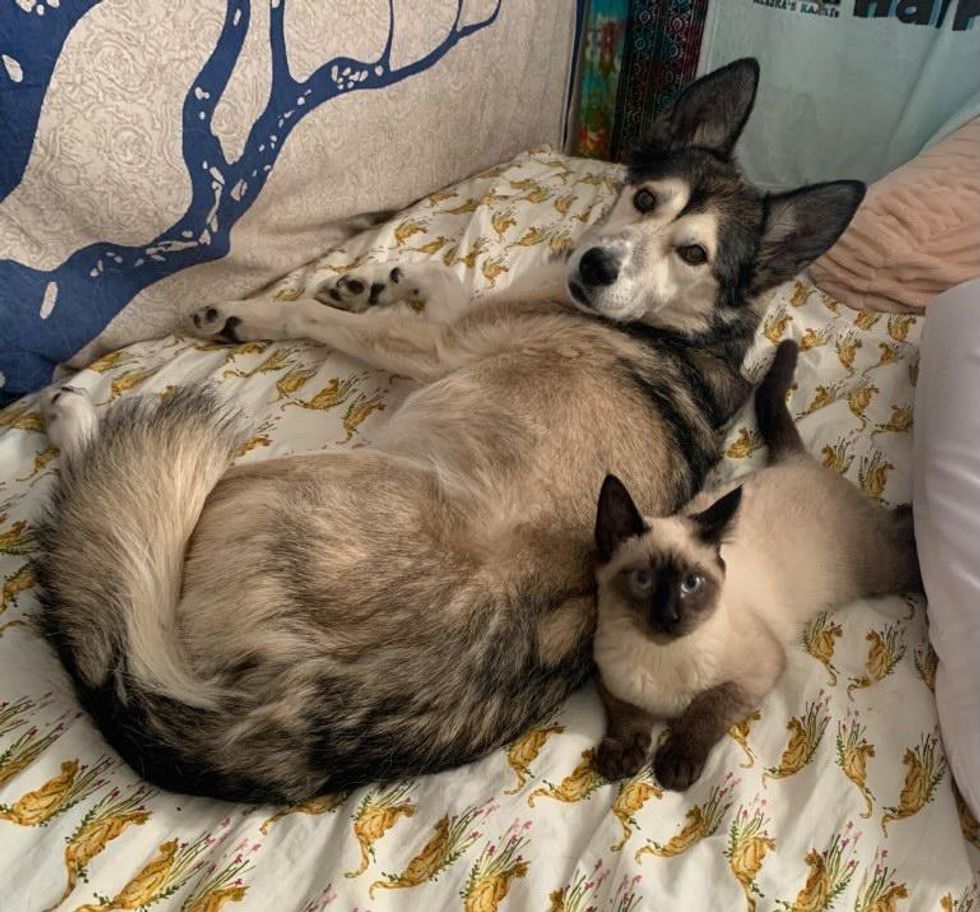 Shannon Basner
"The use of carts is unique to each cat and we are very careful about ensuring that the experience is positive," Shannon shared with Love Meow.
"With the spunkiness in her personality, we are hopeful she may enjoy some wheels to zip around in it."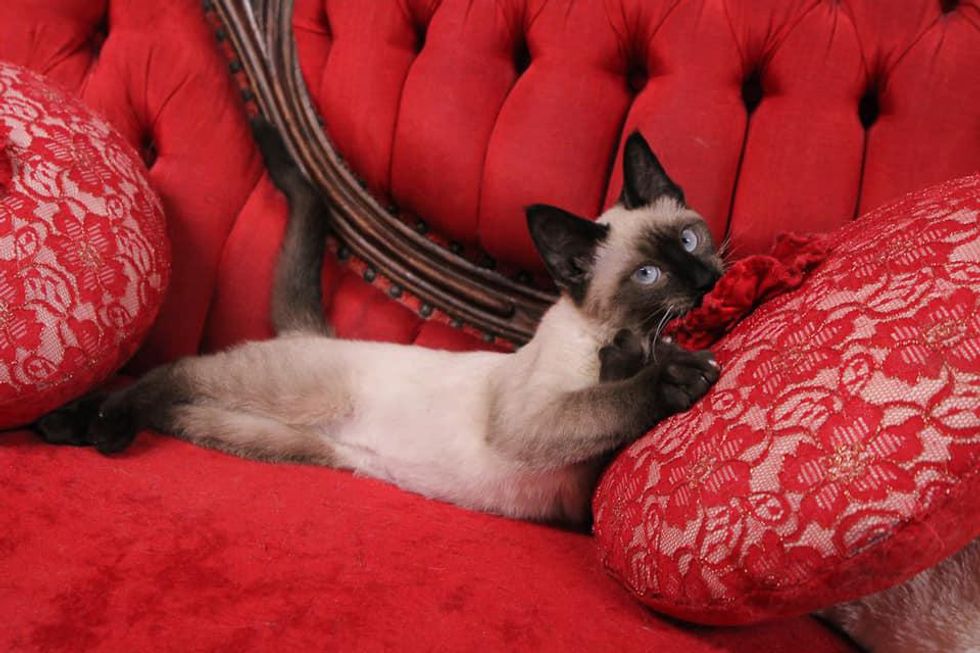 Shannon Basner
"We are so grateful Junipurr is a part of our Mojo's Hope program, where she will continue to get the care she needs, be in a loving environment where she will thrive, and be surrounded by so much love, with the goal of connecting her to the most perfect of families."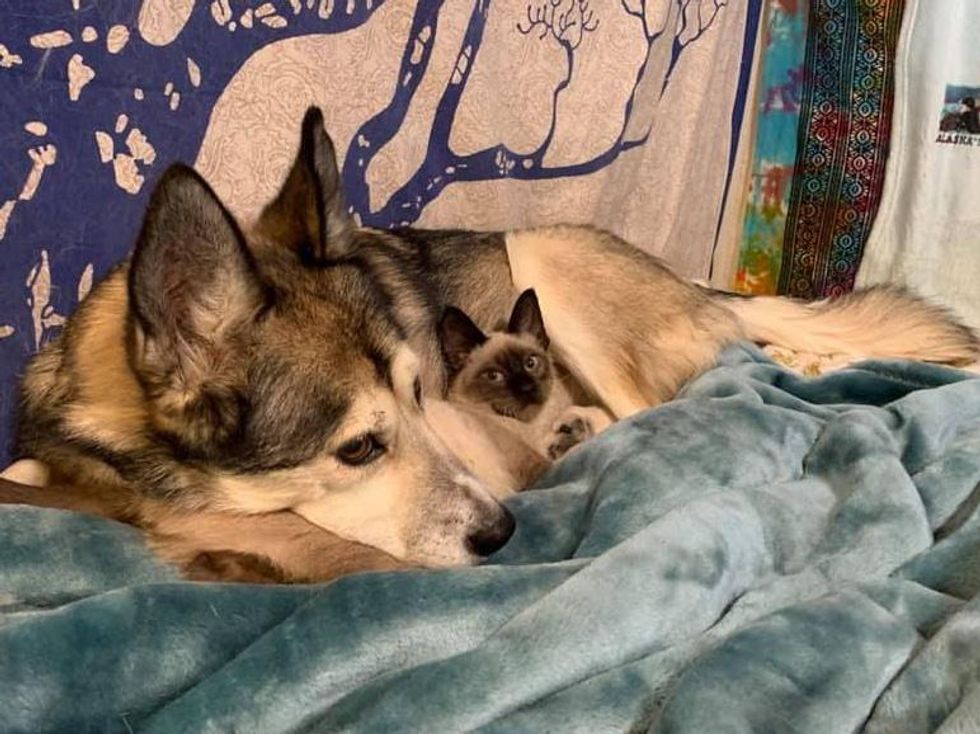 Cuddles and more cuddlesShannon Basner
Share this story with your friends. Follow updates on Junipurr and Alaska's KAAATs on Facebook and Instagram. Follow Mojo's Hope on Facebook and Instagram.
Related story: Kitten with 3 Paws Perseveres and Lives Everyday to Fullest After Being Found Near Dumpster
This article was originally published by Lovemeow.com. Read the original article here..