A kitten is so happy to be back with his lost littermate after he was rescued from a tough beginning.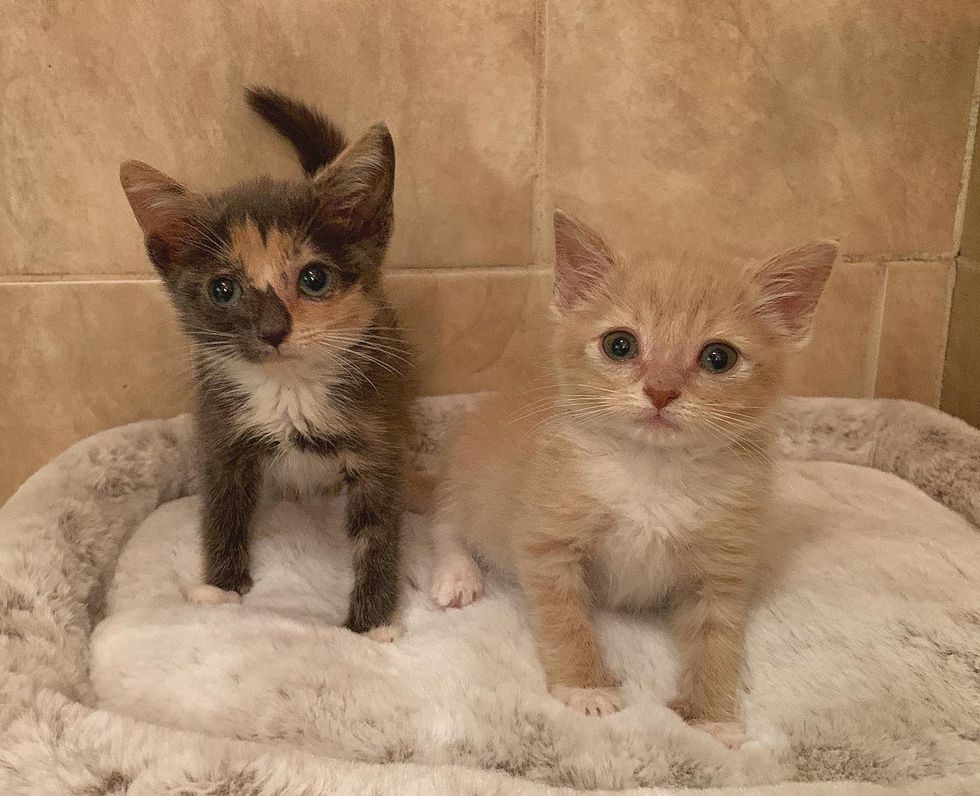 Molly and MeepSarah Kelly
A tiny kitten was found in a neighborhood in North Carolina, in poor shape. He was covered in fleas and couldn't open his eyes due to infections. Despite being close to four weeks old, he was just half the size of what he should have been.
The tabby desperately needed medical attention and lots of tender loving care. Sarah Kelly, the founder of Murphy's Law Animal Rescue, was asked if she could provide assistance, and she didn't hesitate to take him in.
Sarah did everything she could to ensure that the little guy would pull through. "He received around the clock TLC–syringe feedings, antibiotics, eye medication, treatments, etc.," Sarah shared.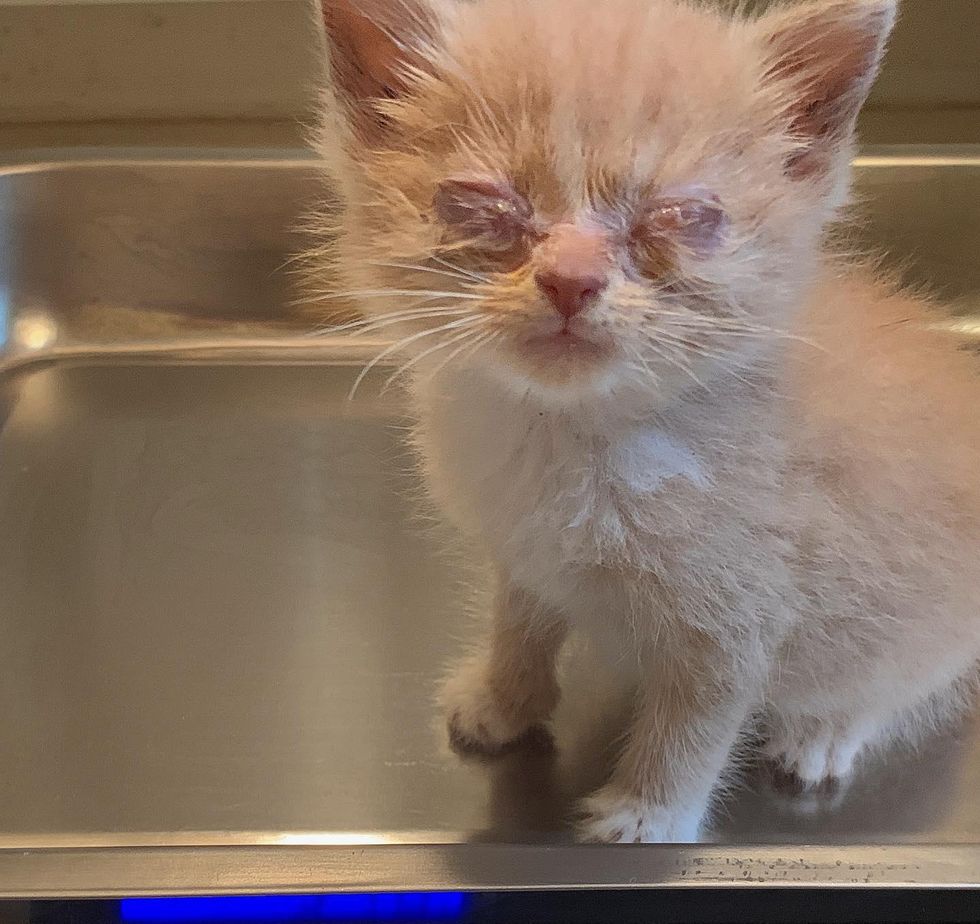 Meep was rescued in the nick of timeSarah Kelly
"He didn't love his medications, but he did love making goofy faces, his warm slurry meals, and a good snuggle."
After just one week of great care and good food, his eyes almost completely cleared up. He really filled out and even discovered his purr motor. "He started to get his energy back after his flea infestation and infections robbed him of any, for nearly six days."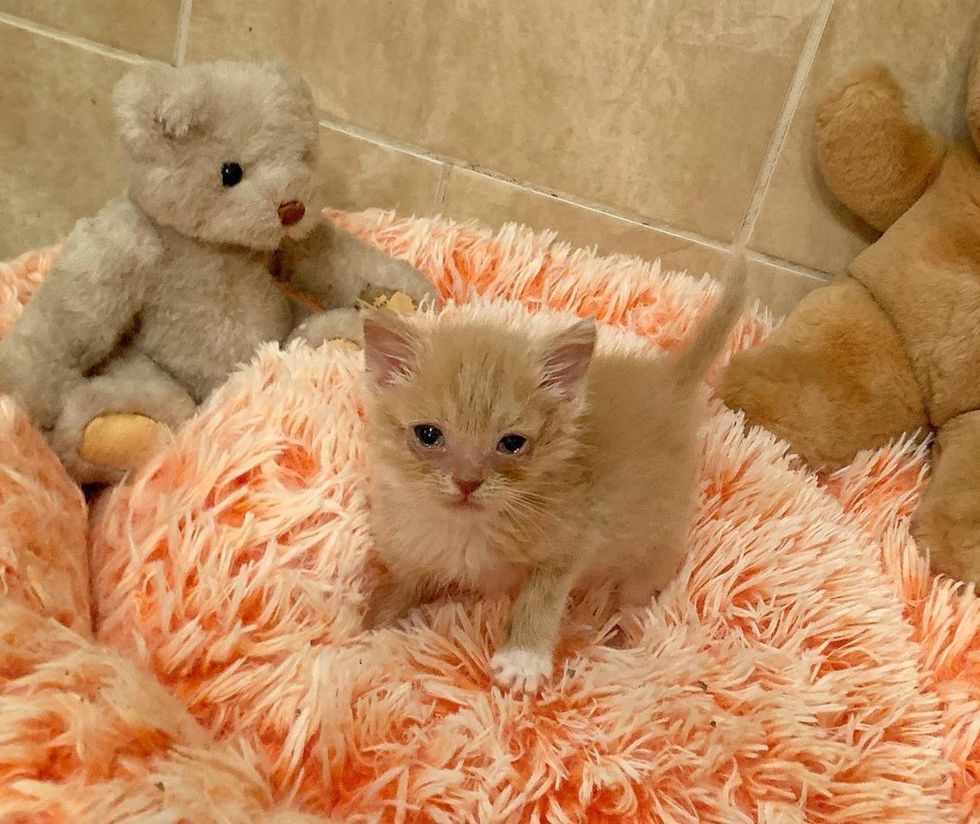 Sarah Kelly
A few days after Meep's arrival, Sarah was contacted about another kitten found in the same location, who was the same age as Meep. As it turned out, they found his sister. She was in bad shape, just like her brother had been.
The kitten named Molly was treated for an eye infection and got a much-needed bath to rid her of all the pesky fleas.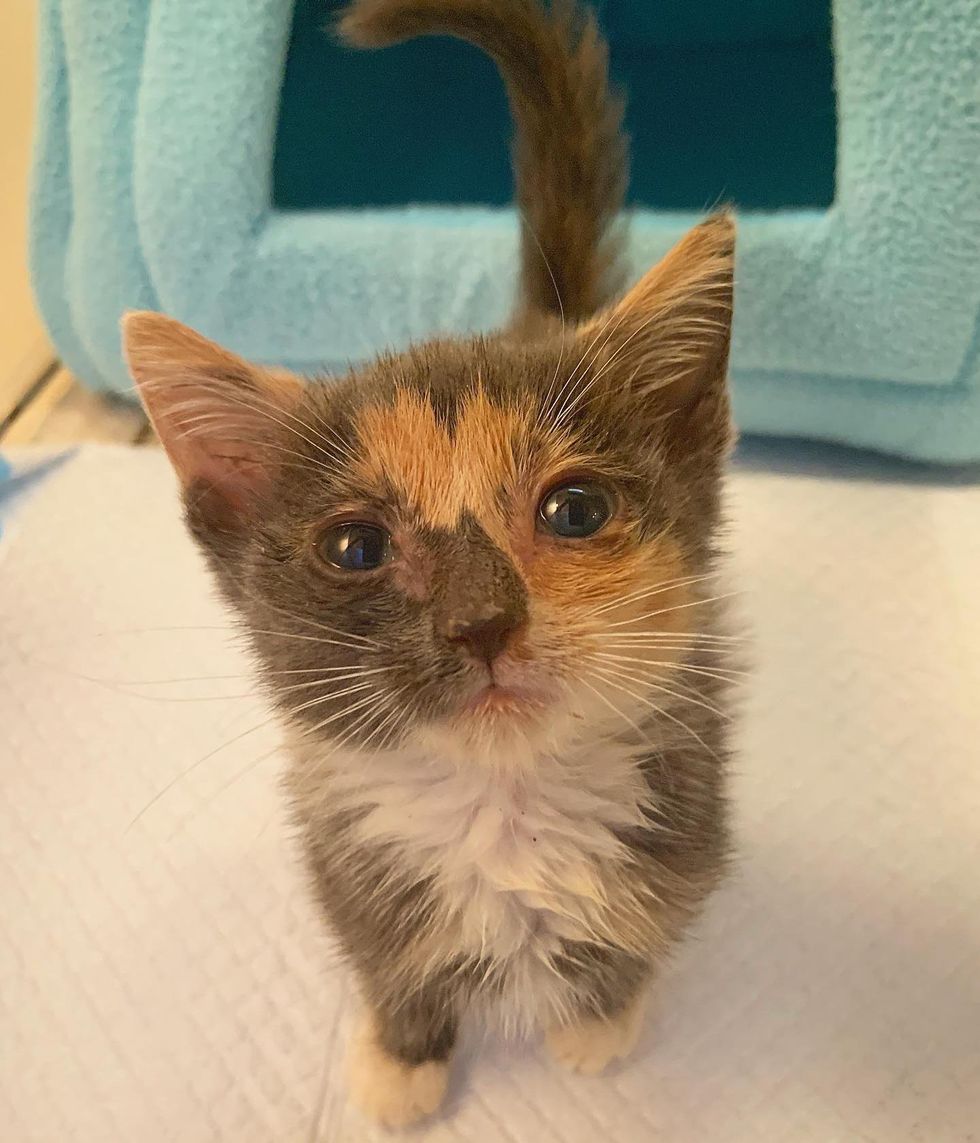 They found his sister MollySarah Kelly
"Molly is Meep's biological sister. They have such similar expressions and personalities. It's easy to tell they are related," Sarah wrote.
After just a few days of care, the sweet kitten bounced back and made incredible strides.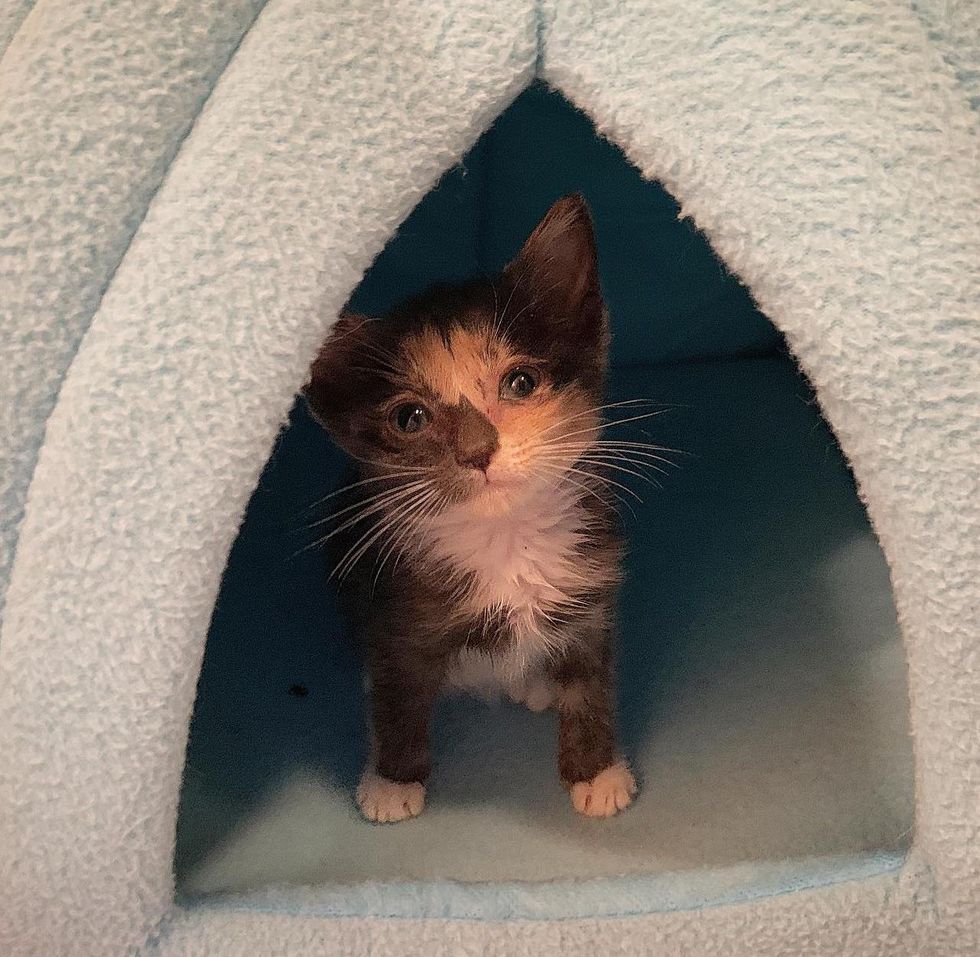 She recovered quickly in foster careSarah Kelly
Once she was medically clear, the two littermates were reunited at their foster home. They immediately started playing, climbing a cat tree and sharing beds together, as if they recognized each other.
Molly looked up to her brother and tagged along with him everywhere he went.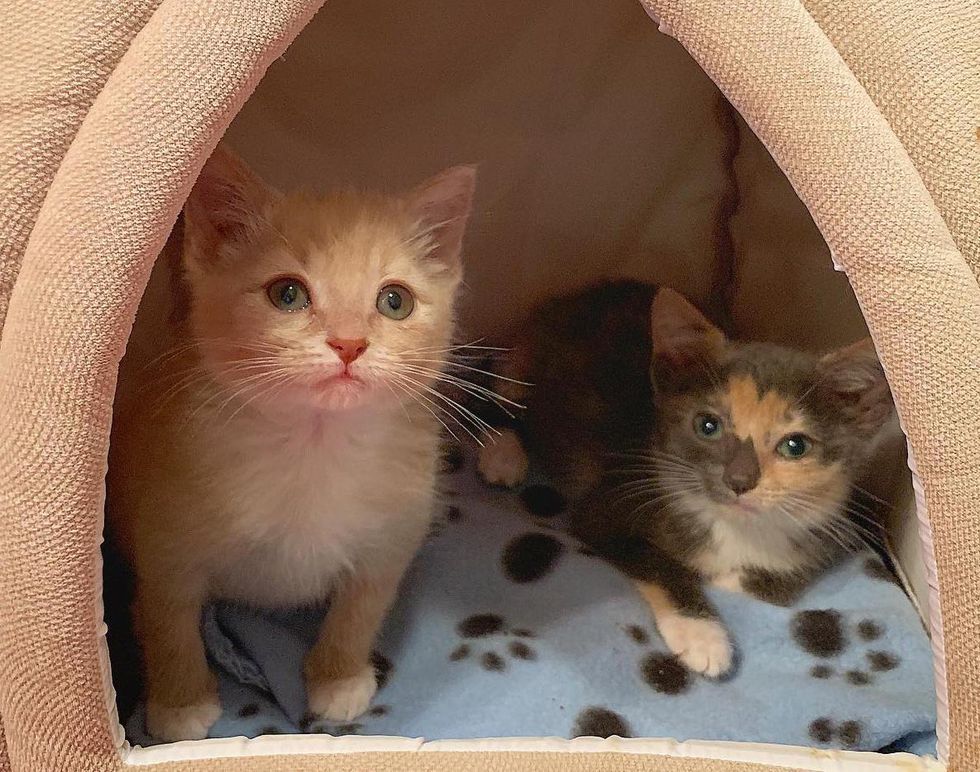 Brother and sister reunitedSarah Kelly
The brother and sister befriended other foster kittens but were never far from each other. They made an adorable duo and blossomed into happy, healthy, rambunctious young cats.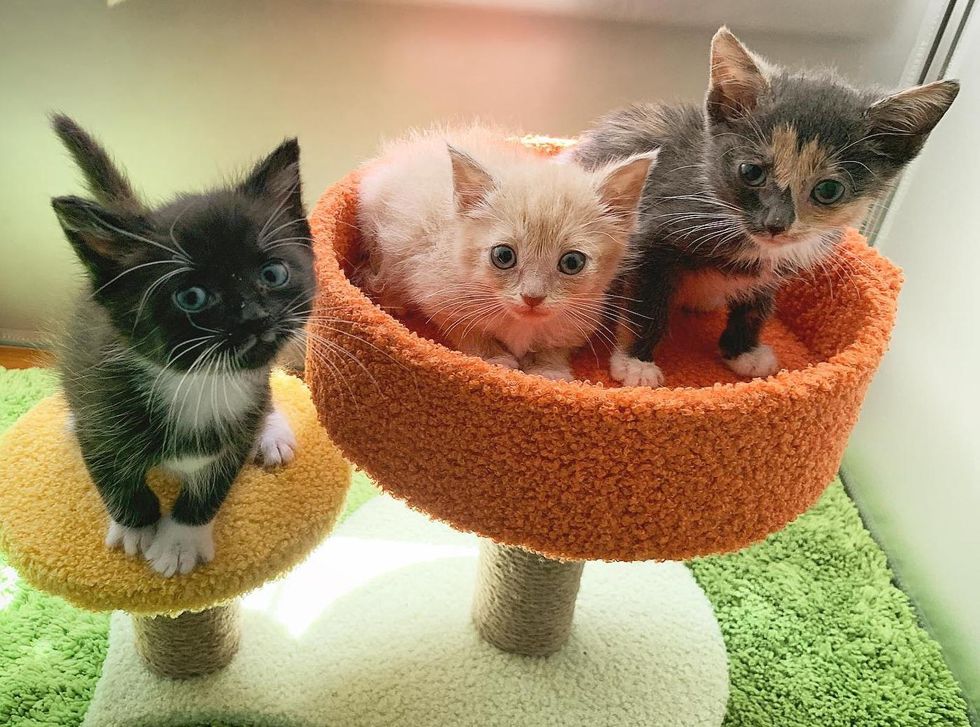 Sarah Kelly
Knowing how close they were from the get-go, Sarah knew they were a packaged deal.
A family reached out to the rescue and offered to adopt them together as they couldn't separate them. It turned out to be the perfect match.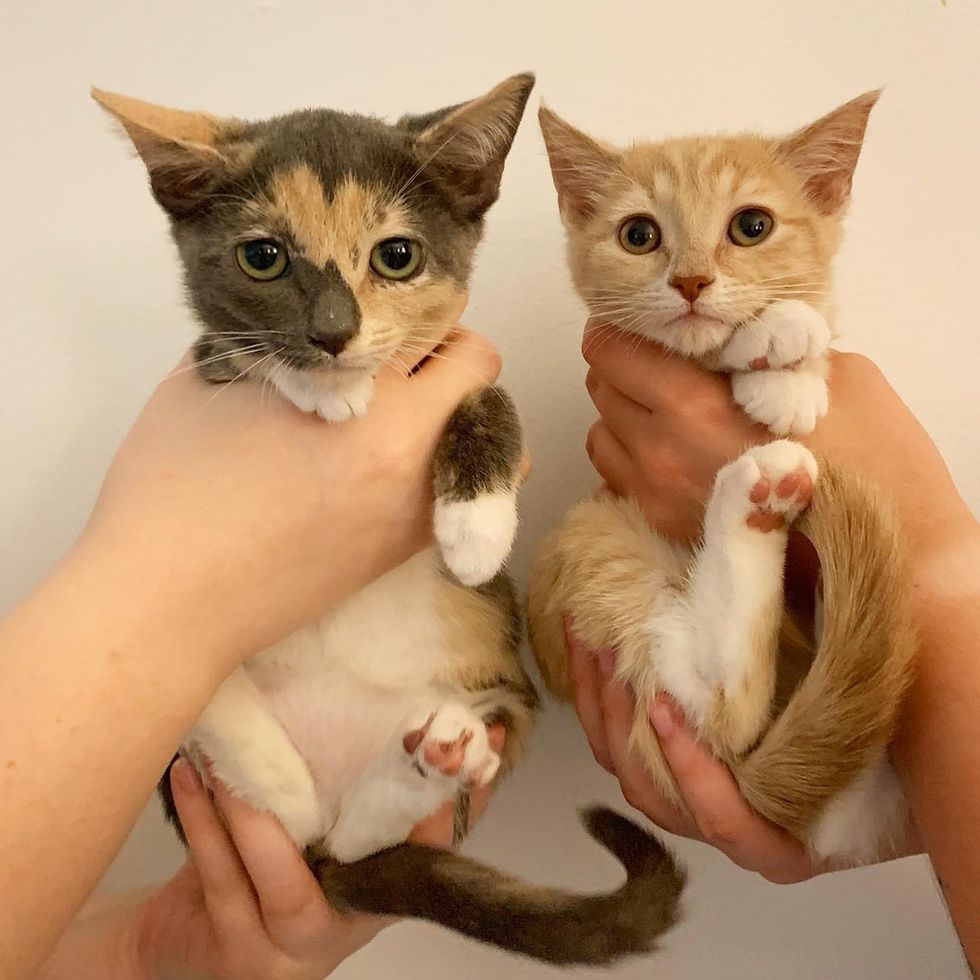 Sarah Kelly
"Meep and Molly have loving new humans, friendly, furry siblings to meet, and a forever home to call their own! The best happily ever after we could ever ask for," Sarah wrote.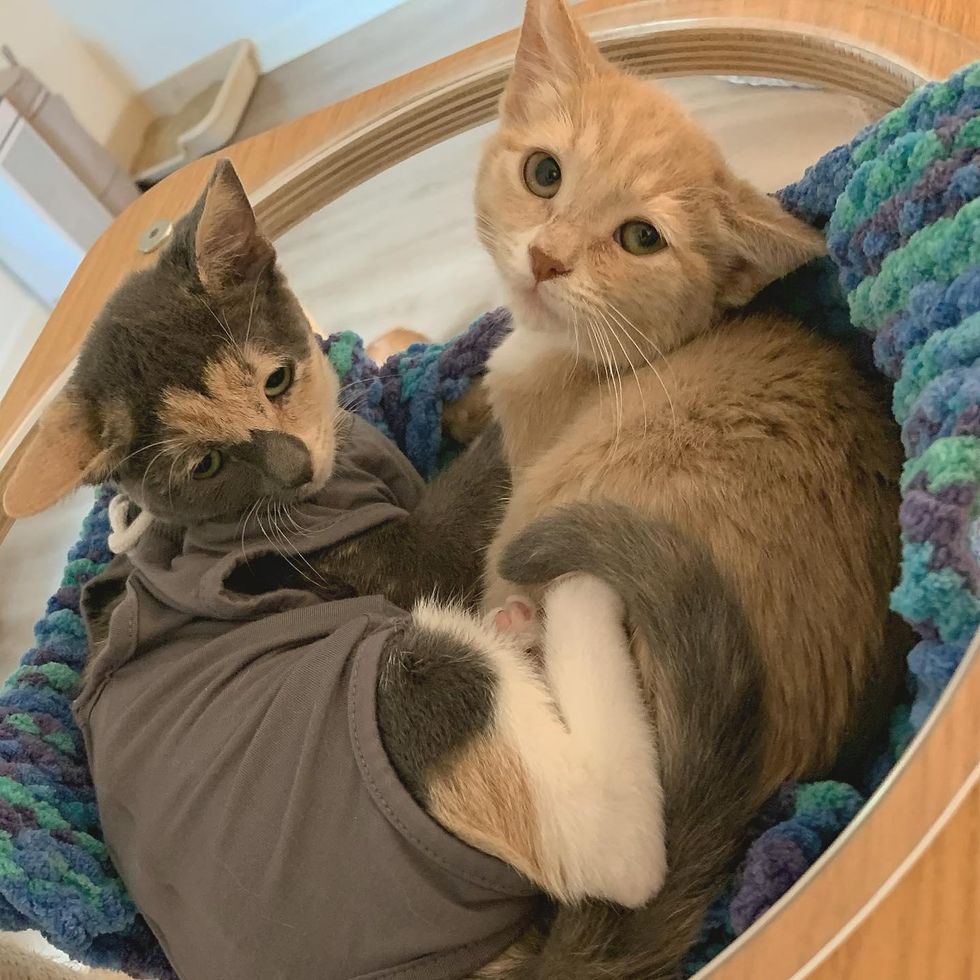 They cuddled with each other after getting spayed and neuteredSarah Kelly
The brother and sister have overcome so much since they were rescued separately. They made a full recovery and have grown by leaps and bounds.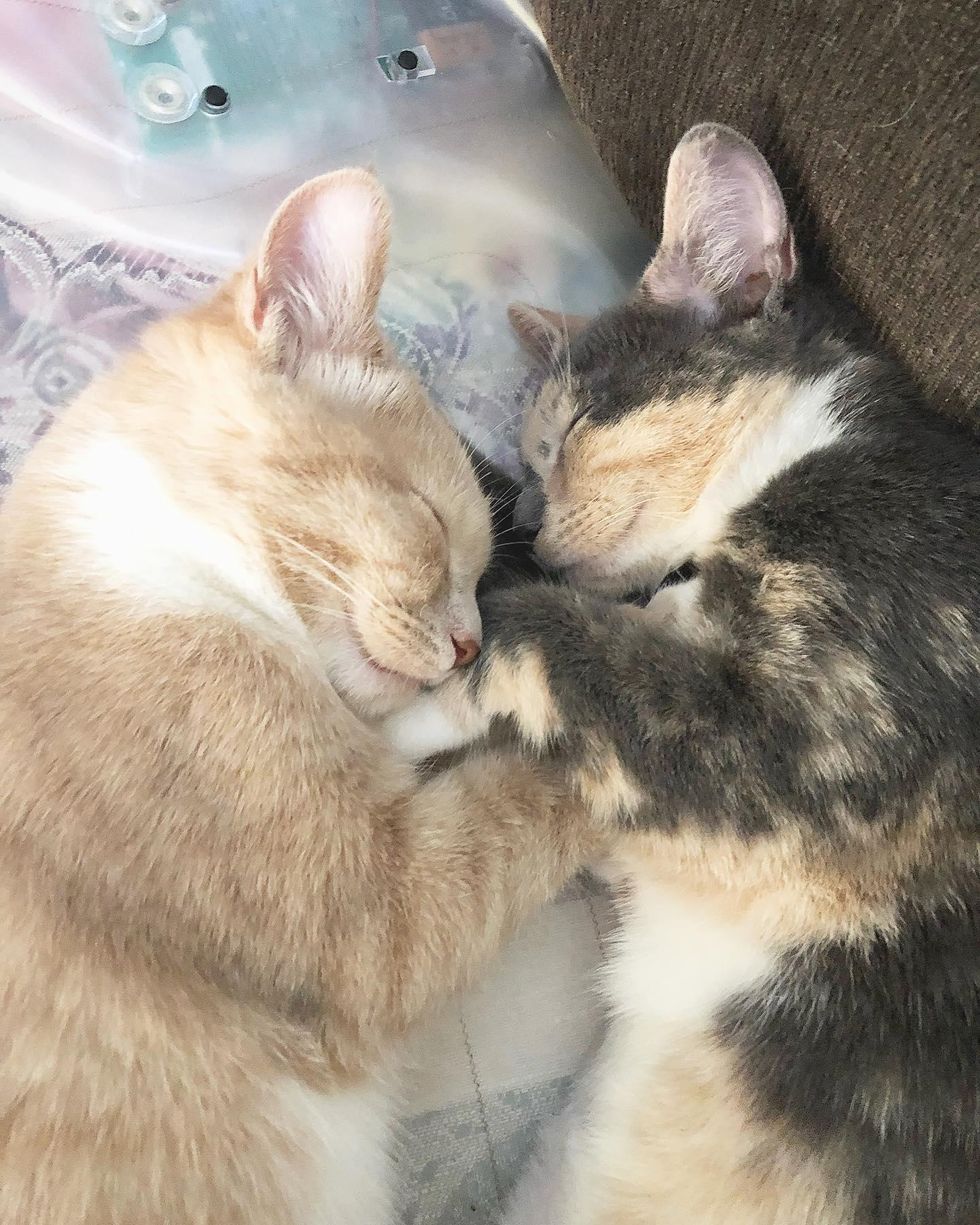 Happy and loved at their forever homeSarah Kelly
Meep and Molly are loving their VIP life with their forever family, and together, they fill their home with endless snuggles and purrs.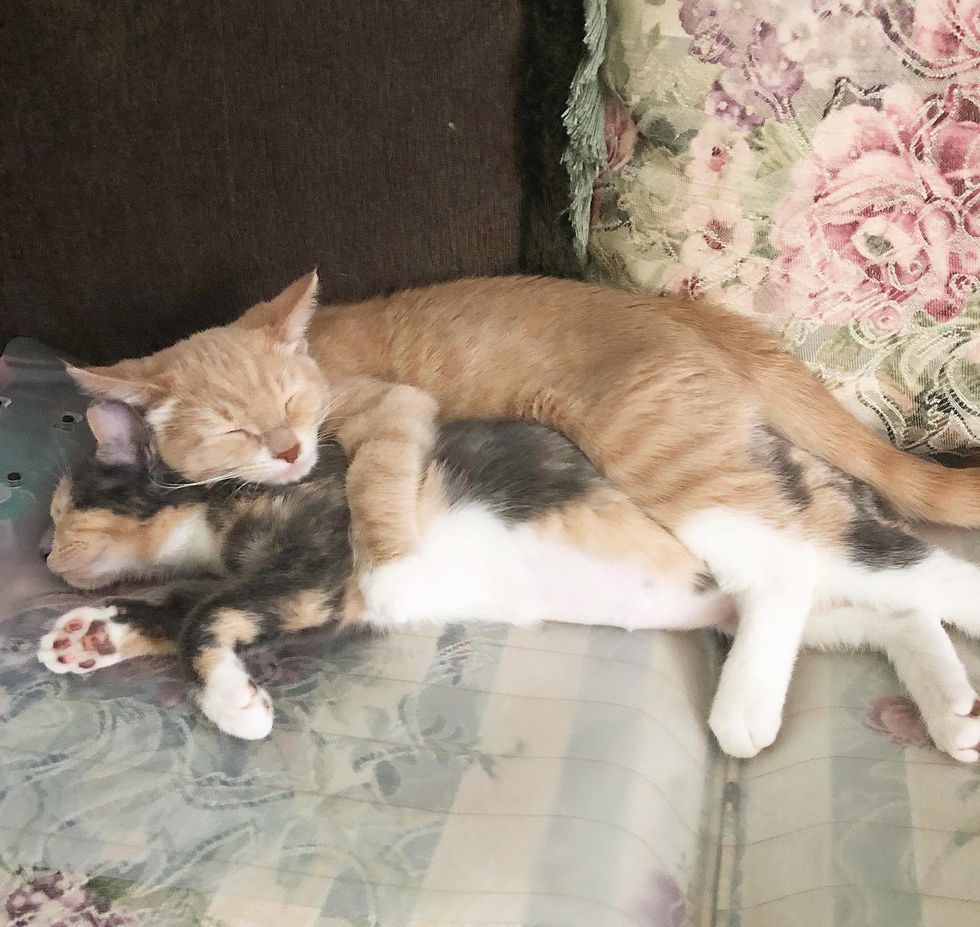 Cuddles and more cuddlesSarah Kelly
Share this story with your friends. Follow Sarah's rescues and fosters on Facebook and Instagram. Follow Murphy's Law Animal Rescue on Instagram.
Related story: Woman Helps Kitten Cowering on Window Ledge and Goes Back to Find Her Cat Brother
This article was originally published by Lovemeow.com. Read the original article here..