A kitten who was found behind a laundromat and the shyest of his litter, turned out to be quite the hugger.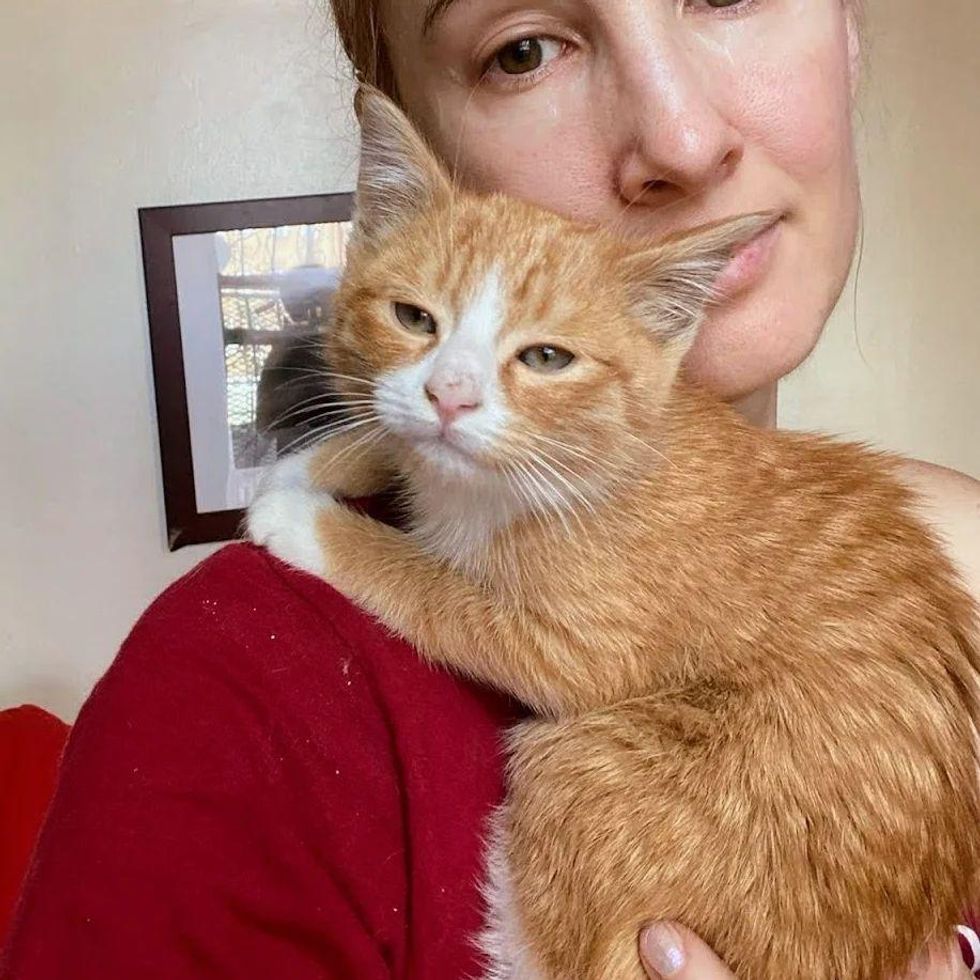 Toby the kittenBushwick Street Cats
Bushwick Street Cats, a volunteer-based rescue group, was informed about a feral cat with four kittens living behind a laundromat in Brooklyn, New York. They were able to safely capture the feline family with a few humane traps.
The kittens were about six weeks old but very feral. They were immediately placed into foster care as they were in great need of socialization. Their cat mom was ready to retire from being a mother. She was spayed, vaccinated, microchipped, and returned to her colony.
"Management will continue to feed and provide shelter, while she will keep the rats at bay," Chris Glazier of Bushwick Street Cats told Love Meow.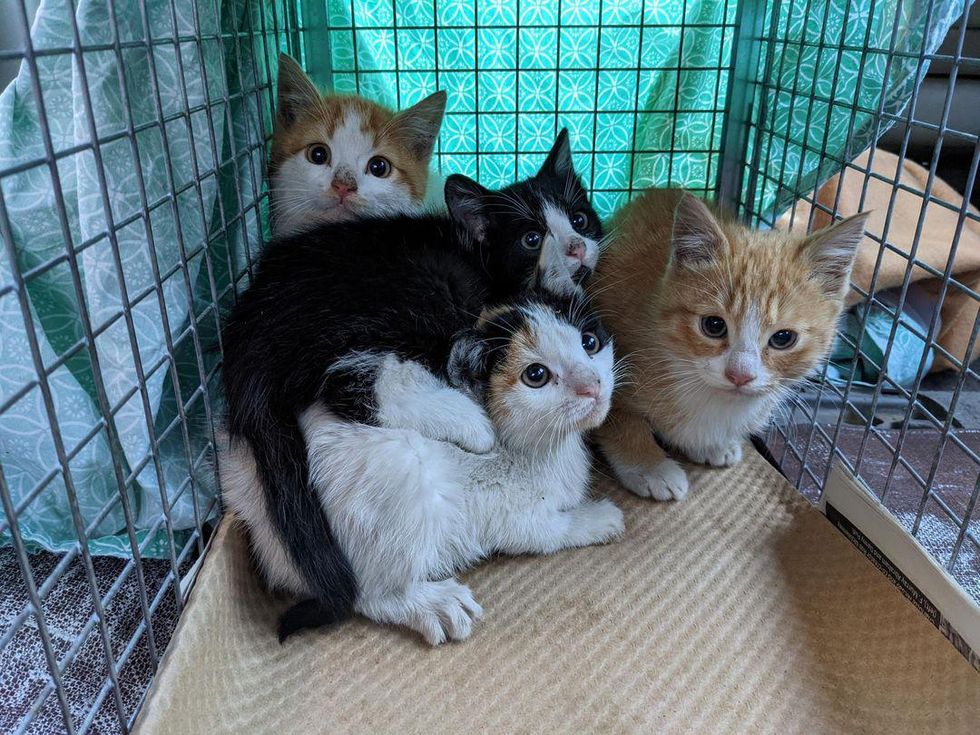 Toby was found behind a laundromat with his siblingsBushwick Street Cats
Toby, an orange tabby, was the shyest of the bunch. He tried to hide from all the people and wanted nothing to do with them, or so he thought.
"He was scared and feral when he first came to my place. I put him in the bathroom at first, so I could gradually introduce him to apartment life," Jen Williamson, an experienced foster mom, shared with Love Meow.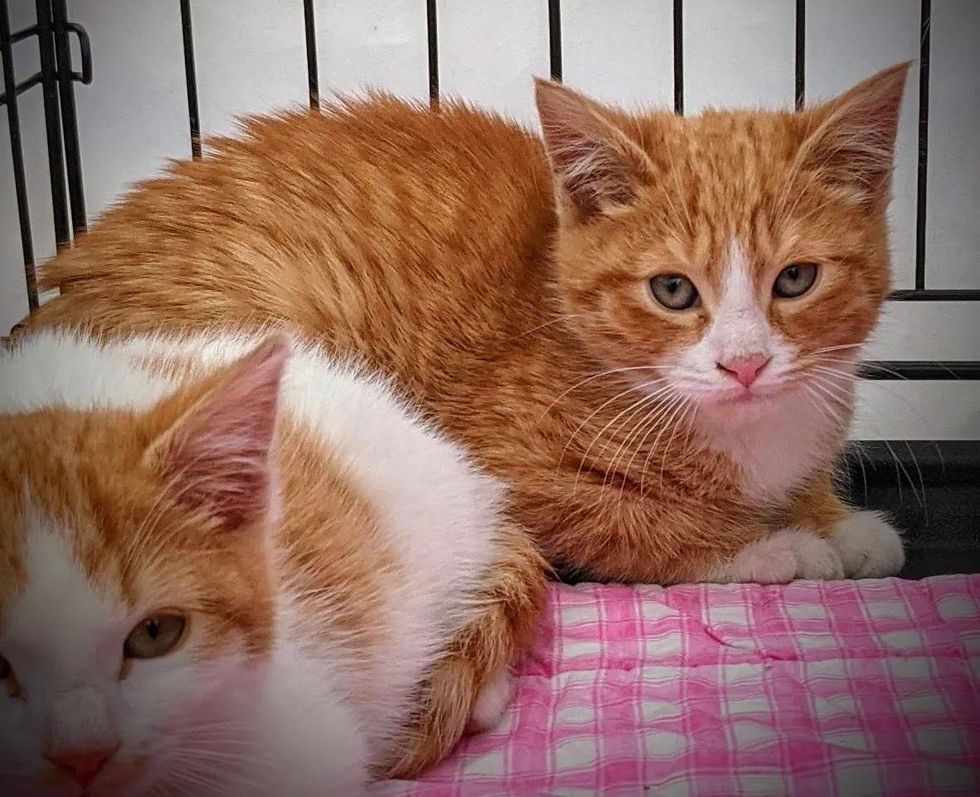 He was the shyest of his litterBushwick Street Cats
Toby was given a kitty condo so he could have a safe haven to decompress, hide and sleep. At first, he refused to come out of his little cave and would hiss and growl every time Jen came into the room.
With plenty of treats and a lot of coaxing, Toby let out his first purr on the second day, and slowly warmed up to his human.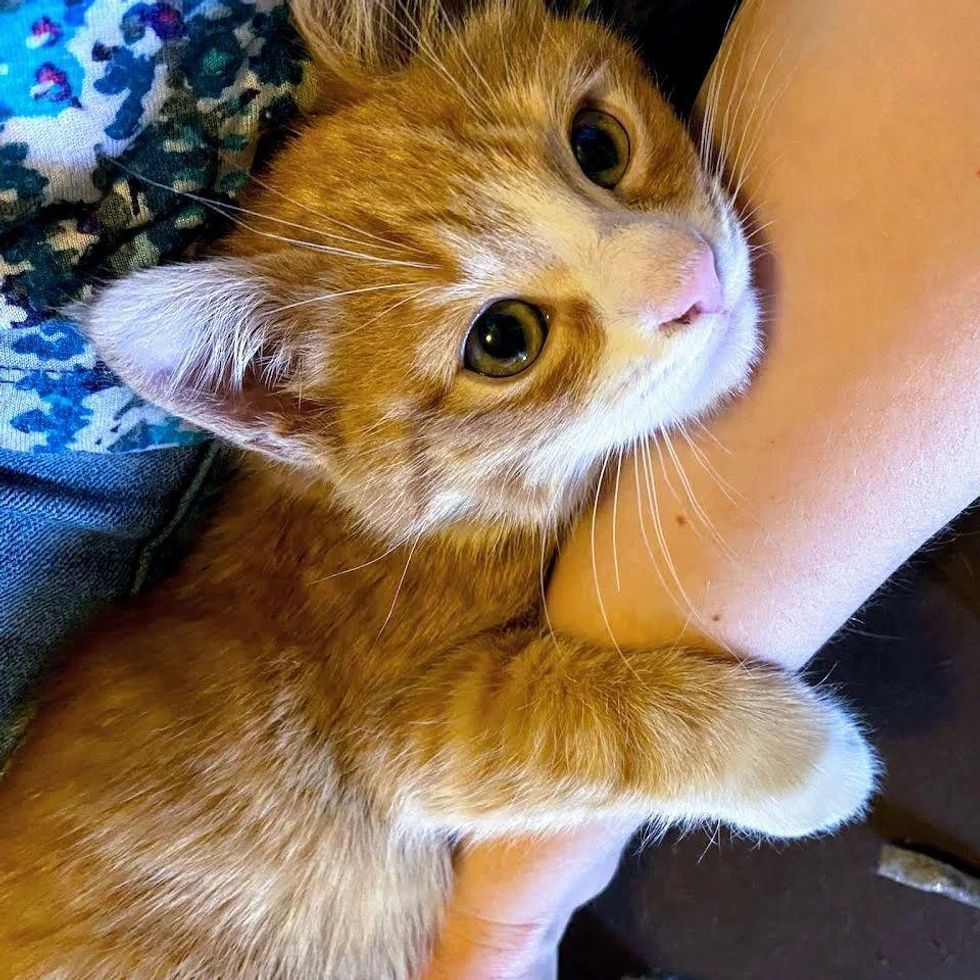 Once he felt safe, he started to cuddleBushwick Street Cats
Later that week, Toby came down with sickness and was in need of a great deal of TLC. "He was very lethargic and didn't like being left alone, so he cried and cried if I wasn't in the bathroom with him," Jen told Love Meow.
"I picked him up and held him in my lap throughout the day, where he slept and purred. We got him some meds and by that evening he was back to his normal self."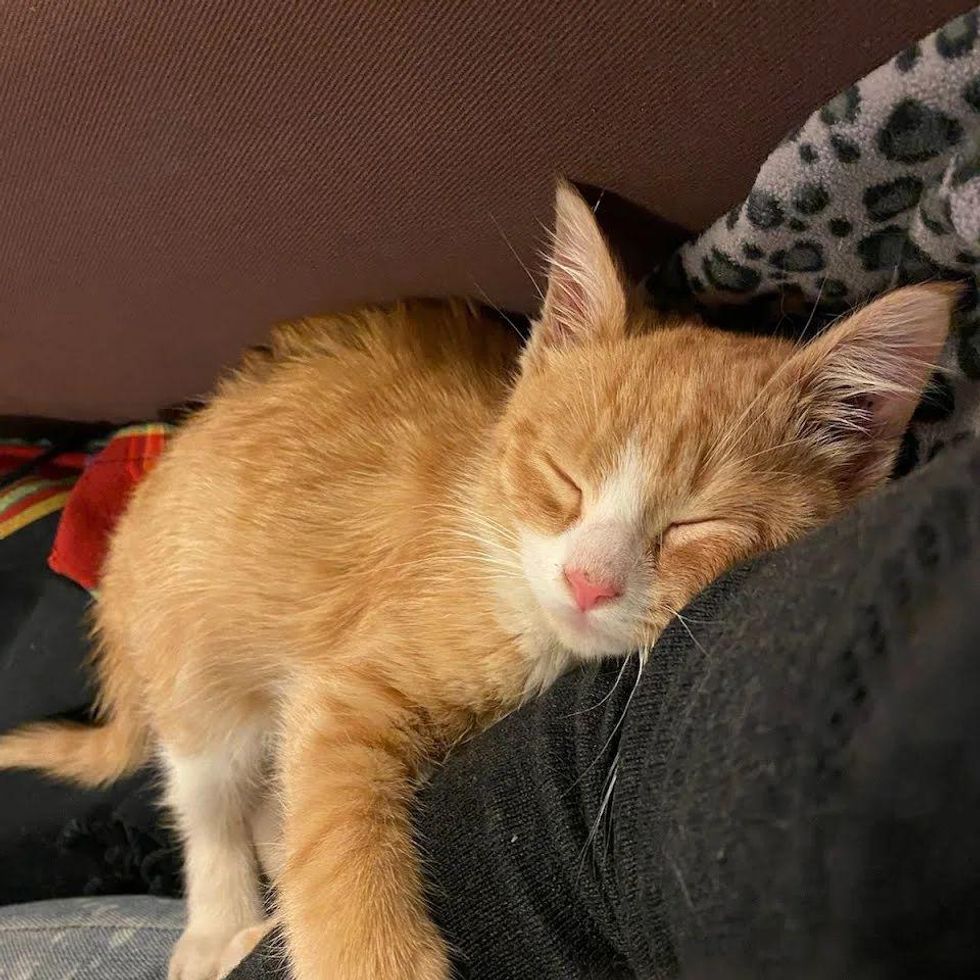 He likes to wrap his arms around his foster mom when he napsBushwick Street Cats
Once Toby got a taste of love, he started to seek affection and work up his courage to explore his surroundings. He became very snuggly with his foster mom and felt more confident in her presence. "It wasn't long before he was out and playing in the apartment like he'd lived here his whole life."
Toby has discovered his penchant for hugs, and decided to wrap his arms around his foster mom or snuggle right next to her when he naps.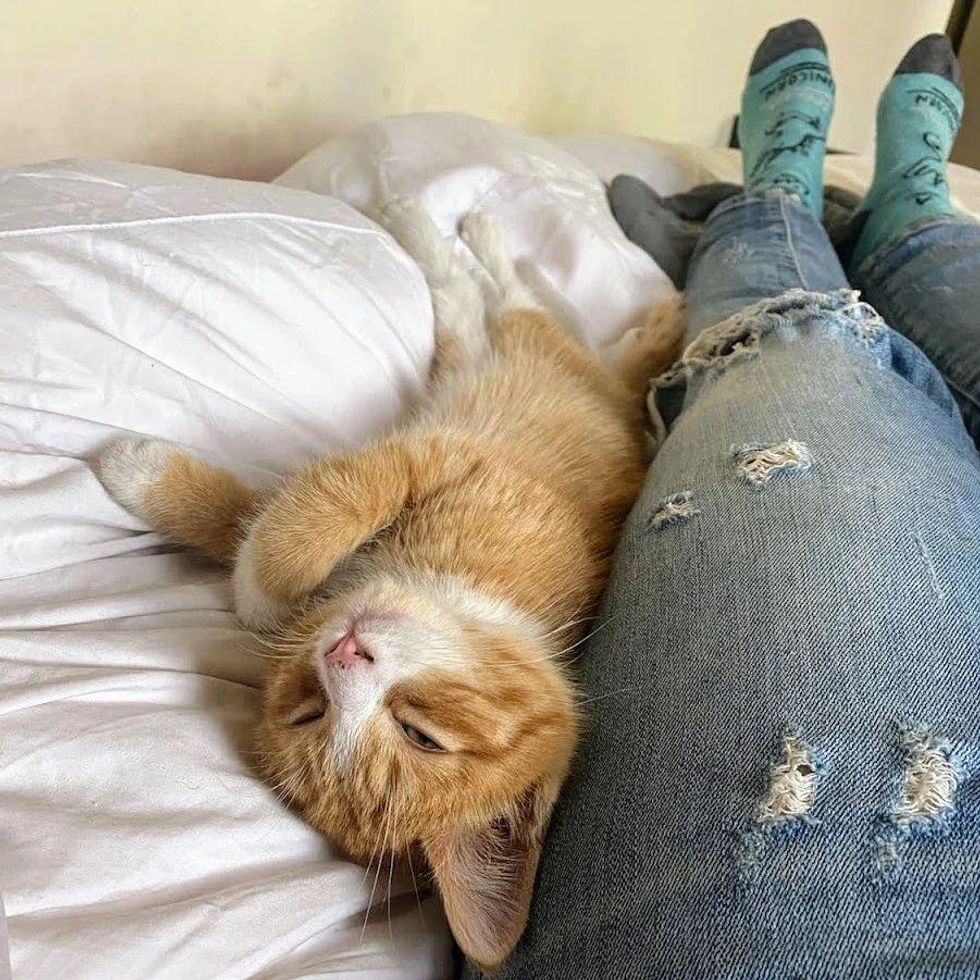 Bushwick Street Cats
"He may be shy at first, but he's extremely affectionate once you earn his trust," Jen shared. "He'll climb right in your lap and curl up and purr. He loves to be held up close to your face so he can nuzzle. He's very sweet and loving."
The tabby boy is reveling in his cushy new life and all the attention. "He's perfected the art of the 'attack cuddle'—he'll stalk and pounce on you while you're watching TV on the couch, and then cuddle and purr."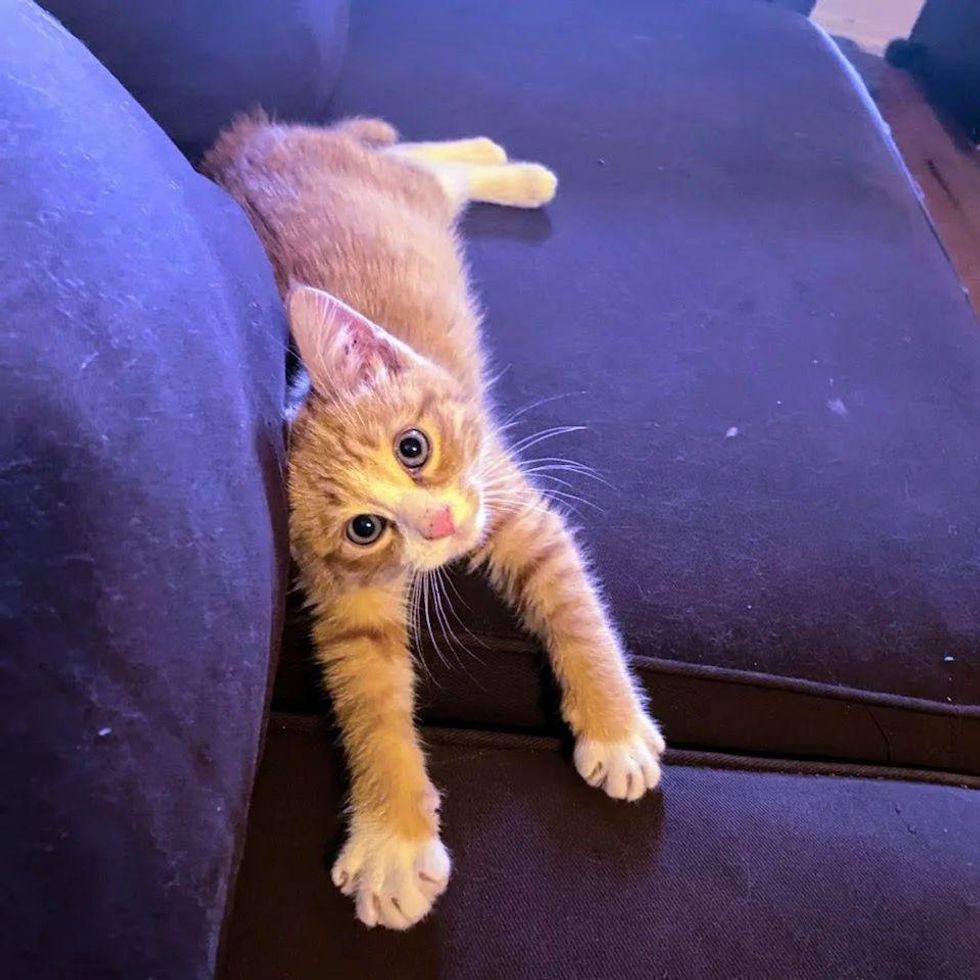 Bushwick Street Cats
"I have a ceiling-height cat tree in my apartment and he's climbed all the way to the top. He's always up for hunting a feather toy on a string, and sometimes he gets adorably growly."
Toby is still the shyest of his siblings, but he is ready for his exciting next chapter in life.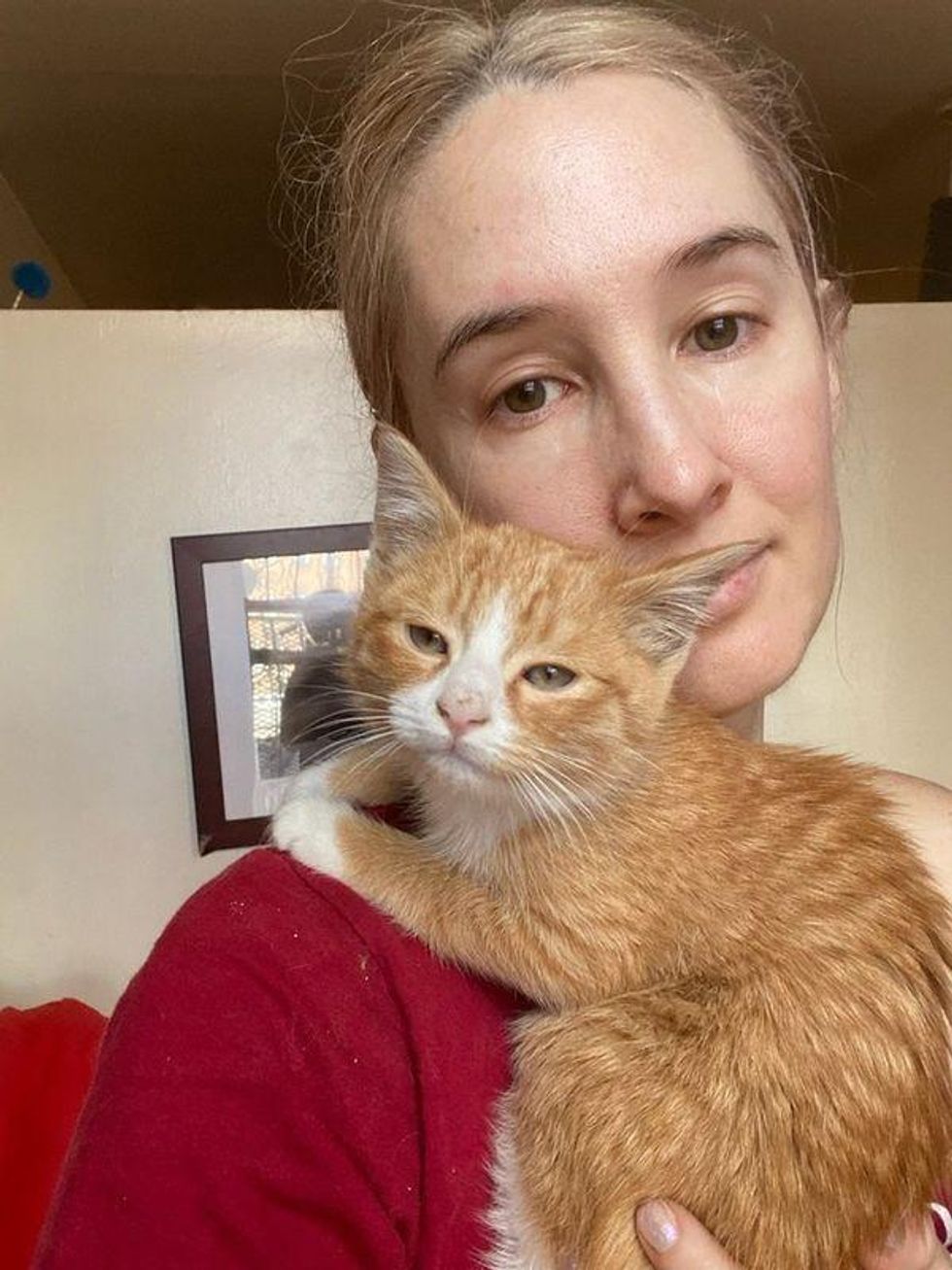 Bushwick Street Cats
He is waiting for a loving family who can see underneath that bashful exterior lies the sweetest cuddle-bug.
"Once he's comfortable, he's the biggest mush."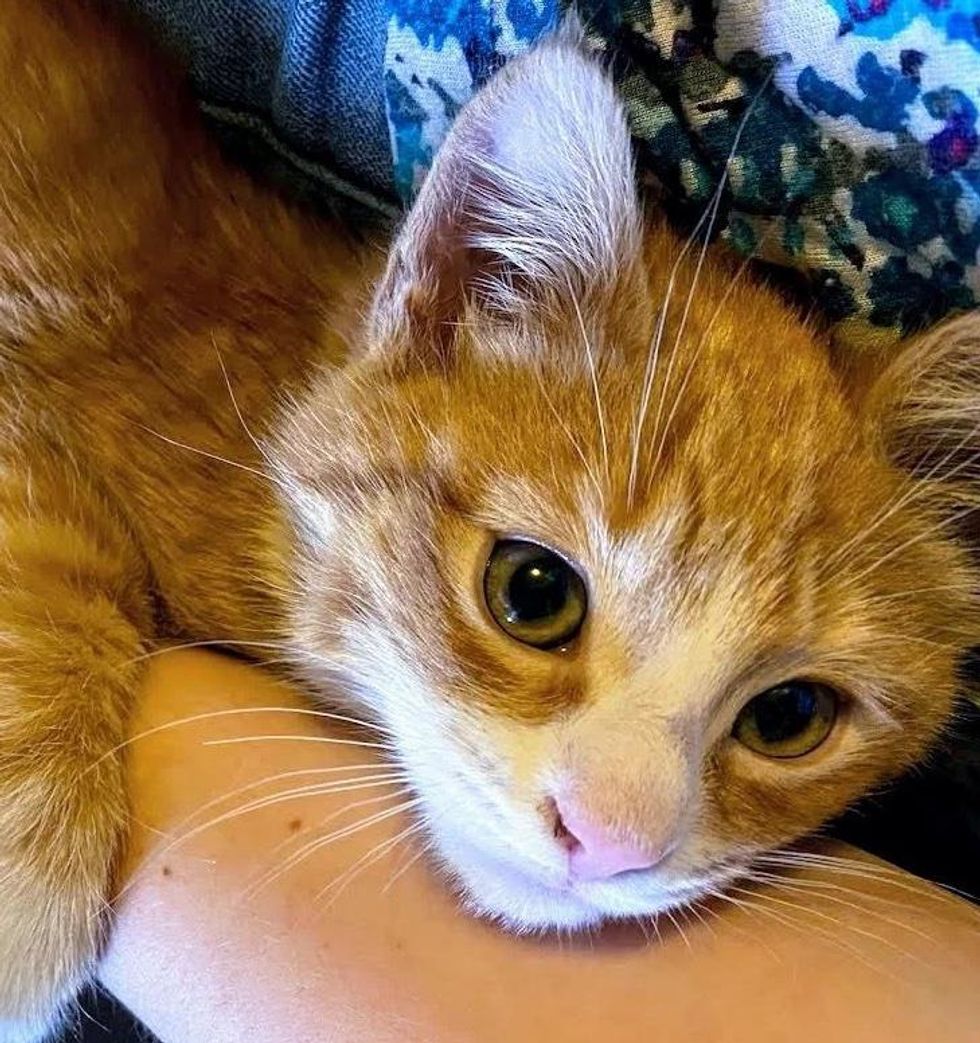 Bushwick Street Cats
Share this story with your friends. Follow updates on Toby and Bushwick Street Cats on Facebook and Instagram @bushwickcats.
Related story: Orange Kitten Hops the Fence to Join Litter of Smaller Kittens and Decides to Help Raise Them
This article was originally published by Lovemeow.com. Read the original article here..