A cat took in an hours-old kitten as her own 10 days after she had her litter of three.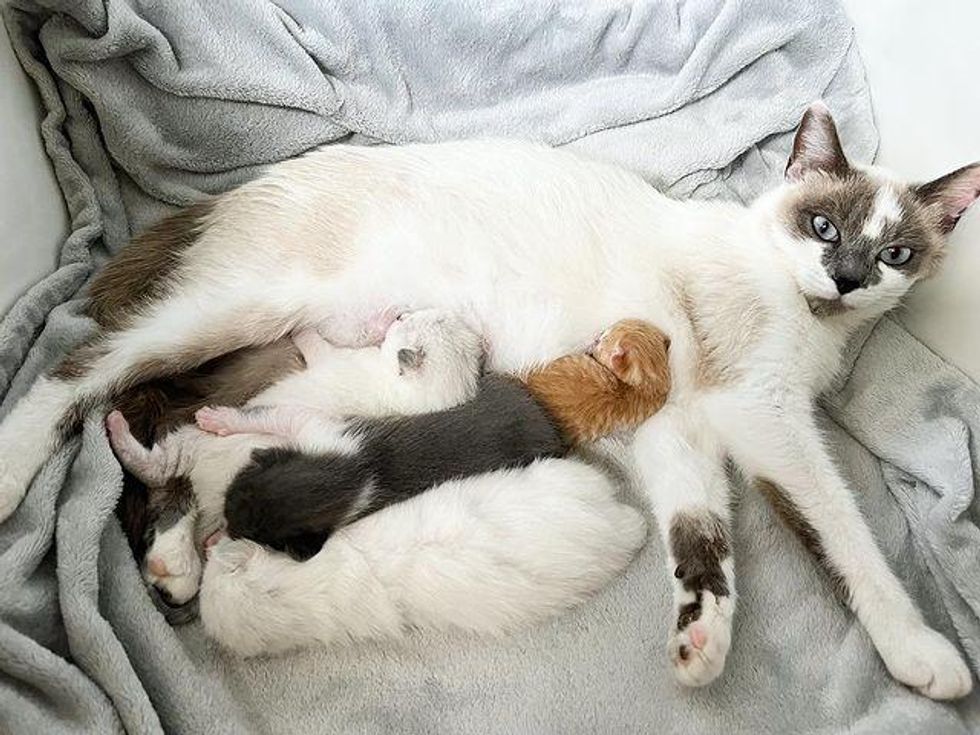 Fern the cat and her kittens@fosterkittens_tn
Earlier this year, Nashville Cat Rescue was informed about a pregnant cat needing rescue at a rural shelter in Tennessee. The shelter lacked the resources to keep her, so they sent out a plea, in hopes of getting her help.
"We don't know if she was a stray or surrendered but the staff recognized how friendly she was, and knew she needed to go into a rescue," Becca and Nathan, who foster for Nashville Cat Rescue, shared with Love Meow.
With the help of volunteers, the expectant mother was safely transported to her foster home with Becca and Nathan. The gorgeous cat, named Fern, quickly settled into the cushy home life.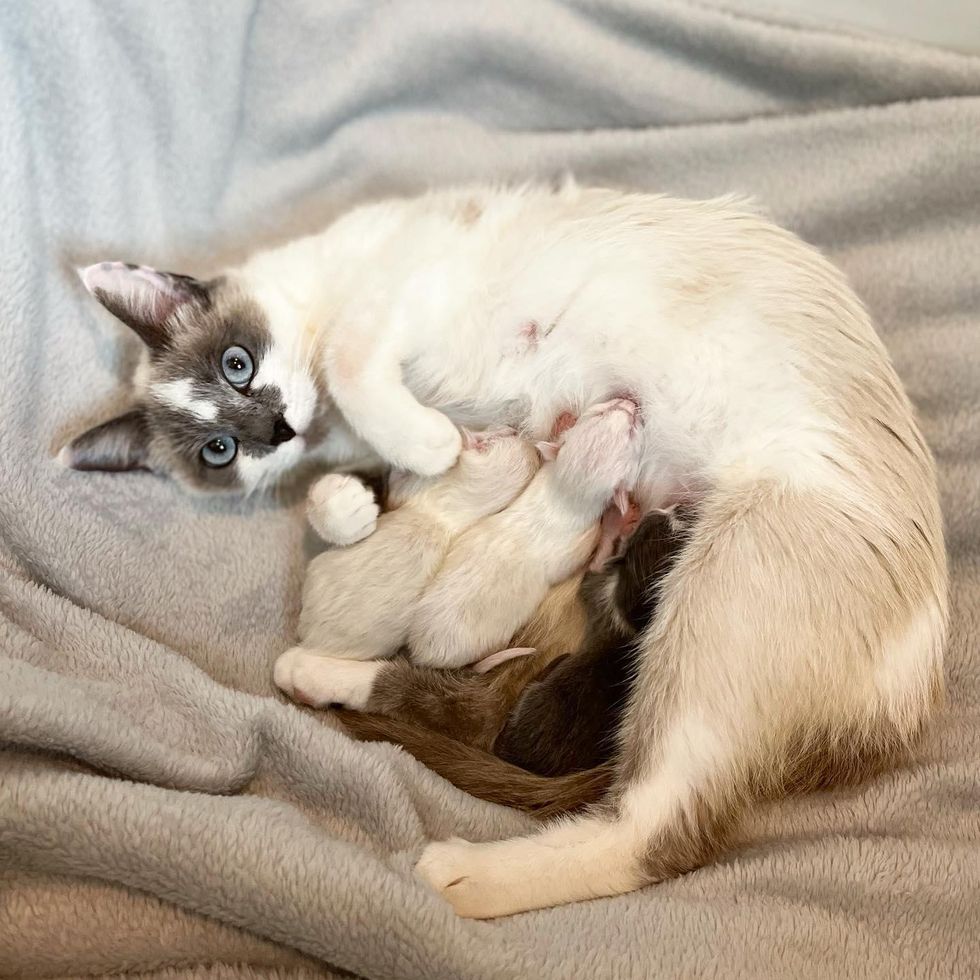 @fosterkittens_tn
Two weeks into foster care, Fern gave birth to three healthy babies and dove right into mommy duties. The doting cat gave her precious trio her undivided attention, with short breaks for replenishment and the litter box.
Ten days later, the couple received an urgent call about a newborn orange tabby desperately seeking a mother's love. "She was just two hours old after her biological mom rejected her, and she was cold and screaming when she came to us," the couple told Love Meow.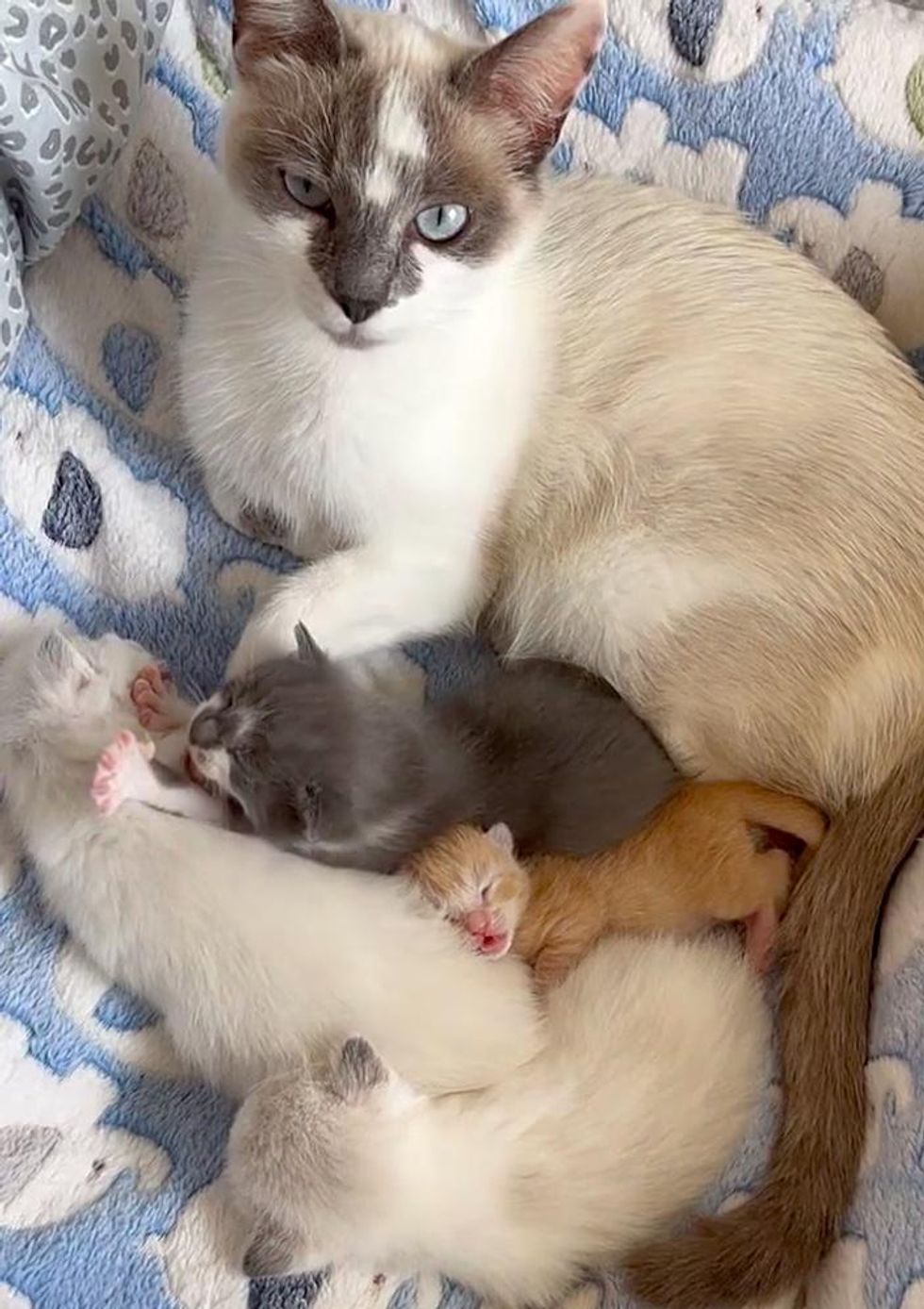 Fern accepted an orange tabby who had been rejected by her mom, and raised her alongside her own@fosterkittens_tn
"Hoping that Fern's motherly instincts might extend beyond her own babies, we cautiously placed the tiny newborn with the rest of her litter."
Fern sniffed around the little newcomer inquisitively. Despite being a bit unsure at first, she let the pint-sized baby stay without a fuss. After the tabby warmed up and snuggly wedged between other kittens, Fern turned to her and started bathing her from head to tail.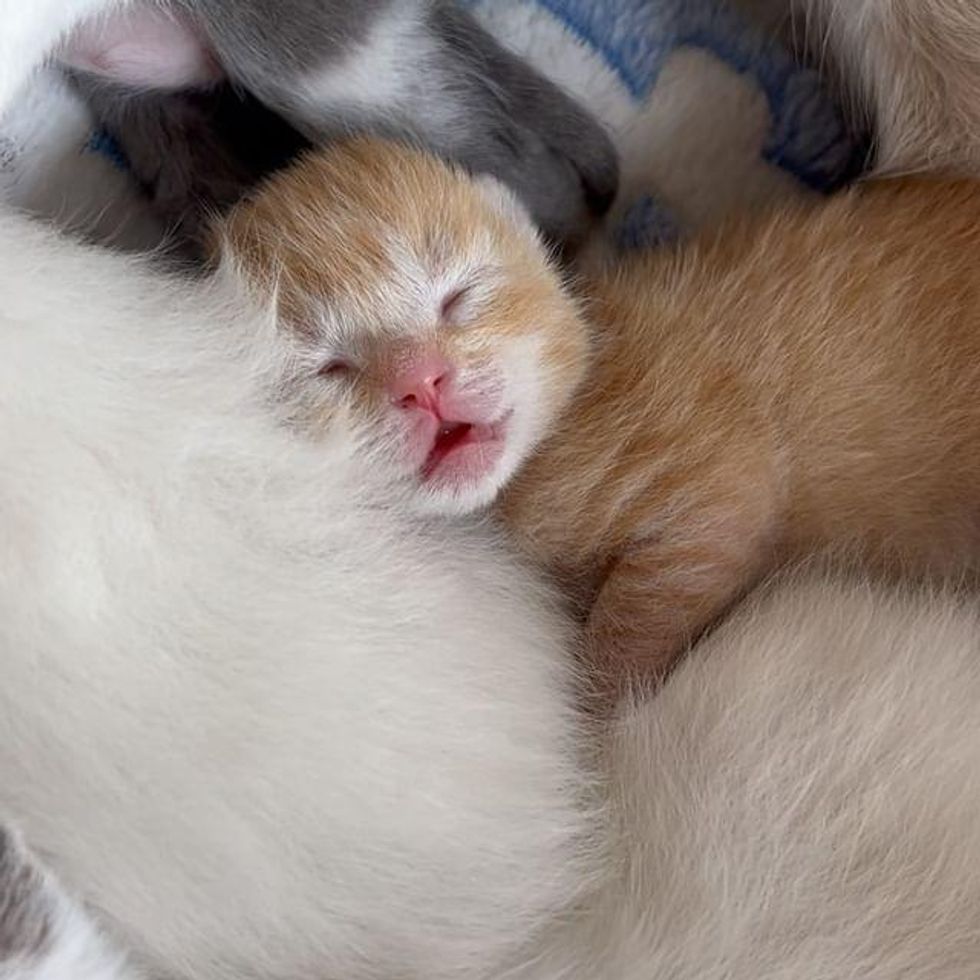 Peep the orange tabby@fosterkittens_tn
It didn't take long until the orange kitten, named Peep, joined her big brothers and nursed away on Mama Fern in perfect harmony. Overnight, she put on 19 grams and gained lots of strength for a tiny body.
Peep was raised alongside her brothers who were a few days ahead of her in development. By the time they were allotted expanded territory to roughhouse in, the kittens began climbing cat trees, playing with toys and creating mischief.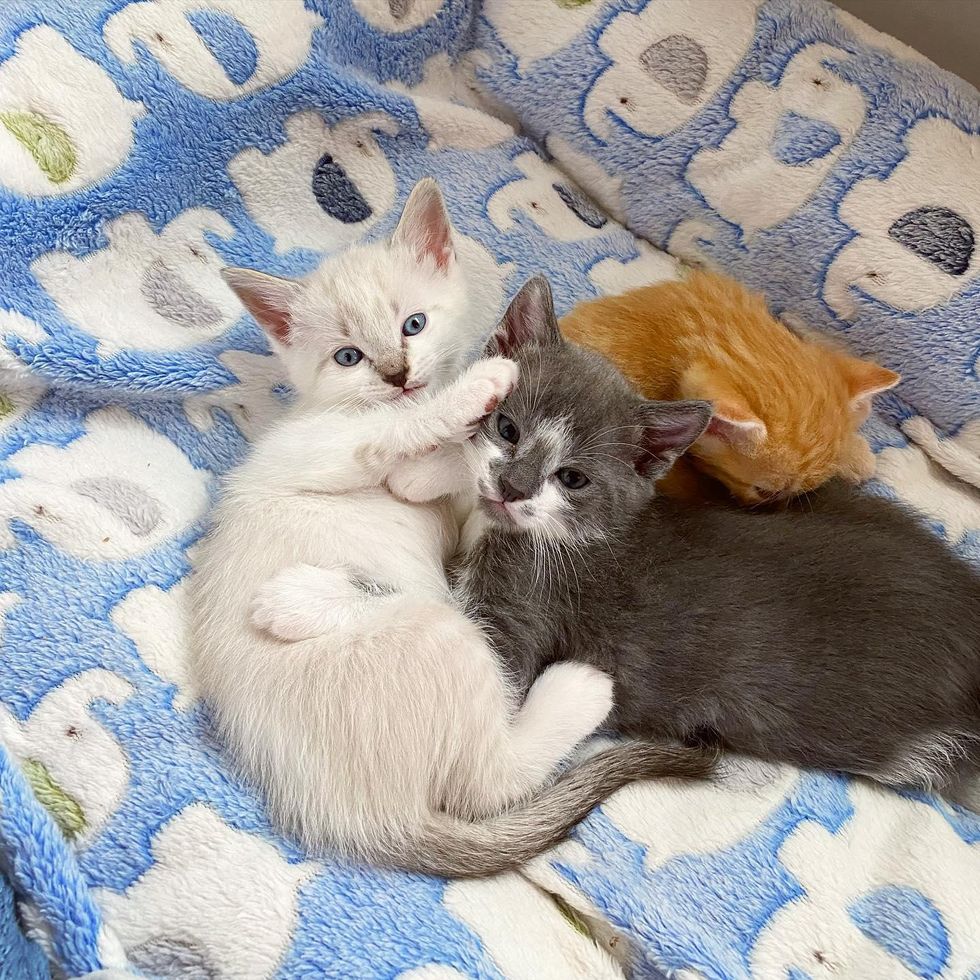 Peep adores her brothers and follows them everywhere they go@fosterkittens_tn
The little sister followed in her brothers' paw-steps and tried to match their pace like a champ.
Watch Fern and her kittens in this cute video:
[embedded content]Fern the cat and her kittenswww.youtube.com
"Peep adores her big brothers and has developed quickly trying to keep up with them. She was quick to have her eyes open, learn to walk, start eating solid foods, and learn to wrestle and run around. She doesn't know she's different at all."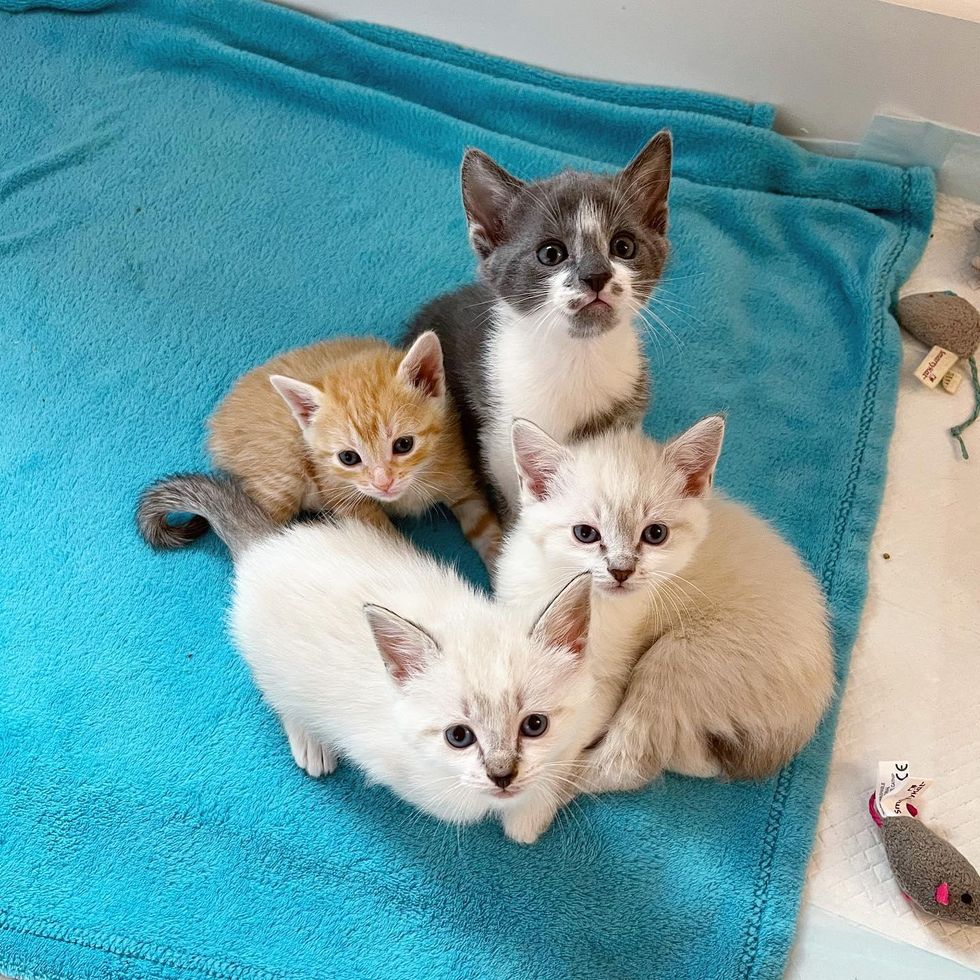 She tries to keep up with her big brothers and doesn't think she is any different@fosterkittens_tn
When the boys returned from a vet appointment, Peep ran up to them with the warmest greeting. "She was quick to welcome them back into the cat tree house. My heart is so full fostering this sweet family."
As the quartet are blossoming into rambunctious young cats, Fern is spending her time with her people, preferably on a warm lap.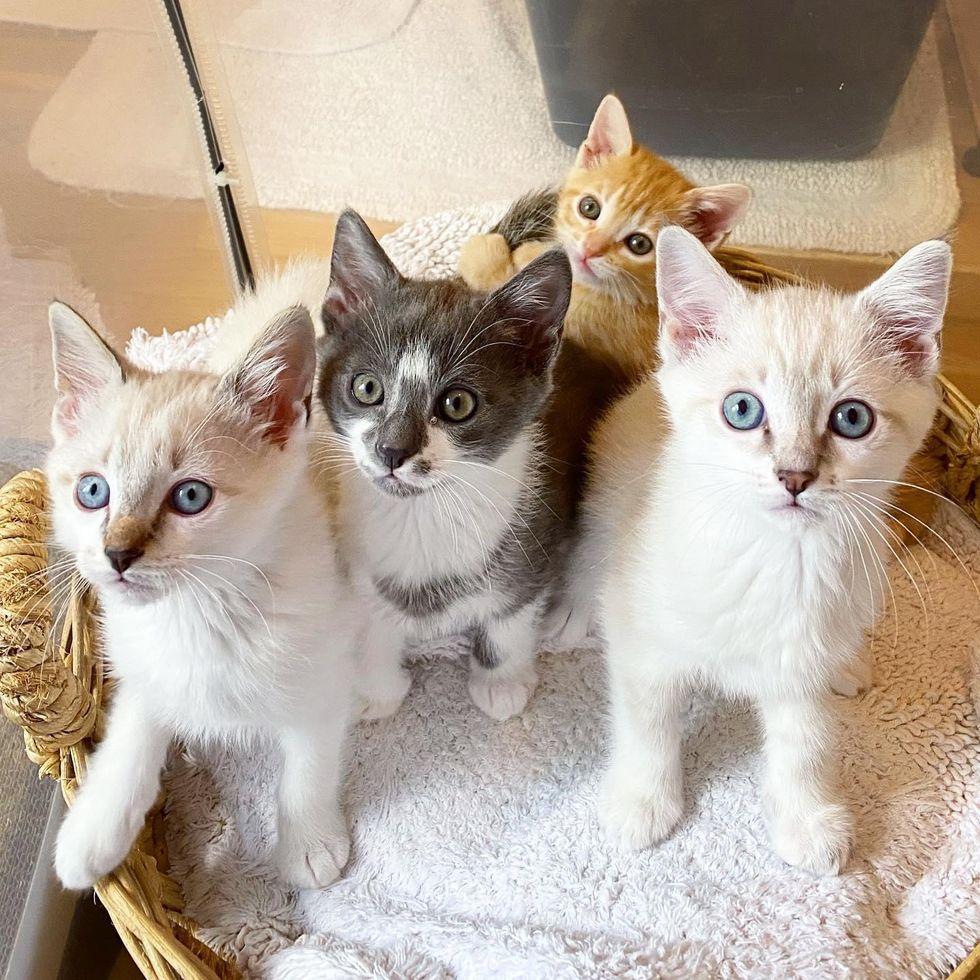 @fosterkittens_tn
"She has been such a loving and devoted mom and saved Peep's life taking her in at just a few hours old. She is over mom duties, and desperate to get out of the foster room," the couple shared.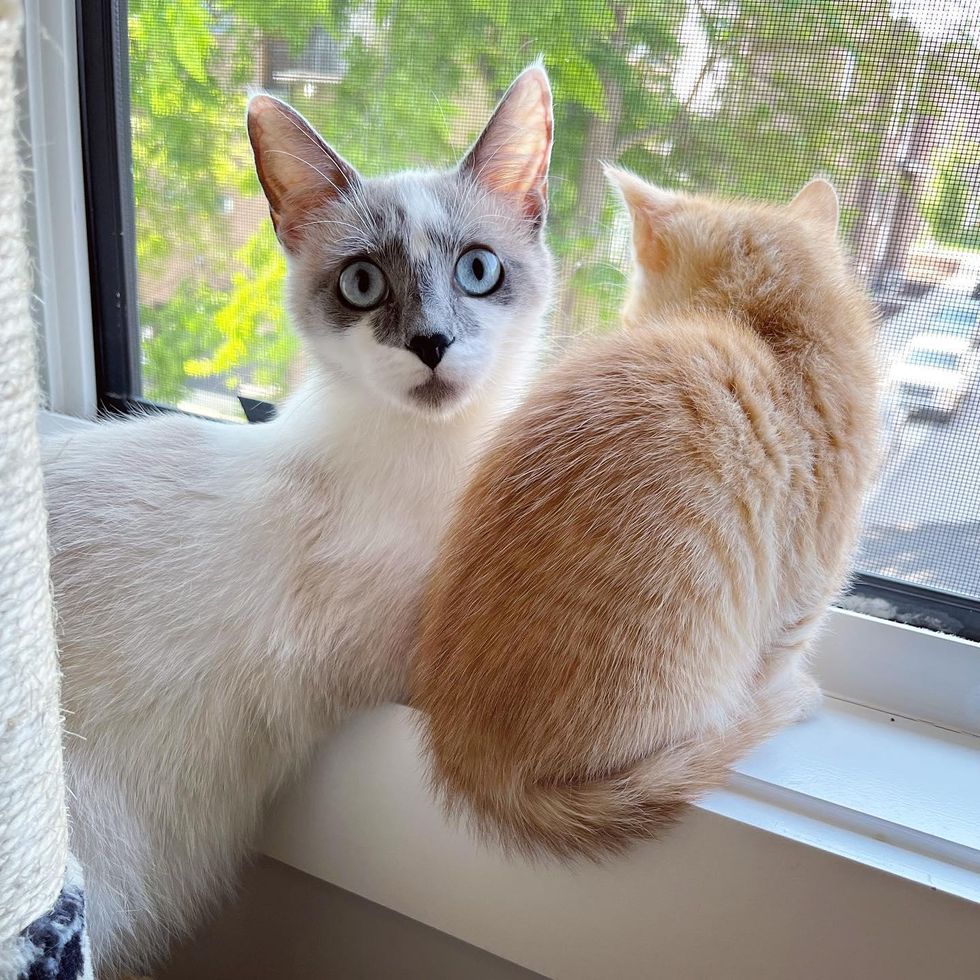 @fosterkittens_tn
"We are thankful she will get to stretch her legs and snuggle on laps whenever she wants."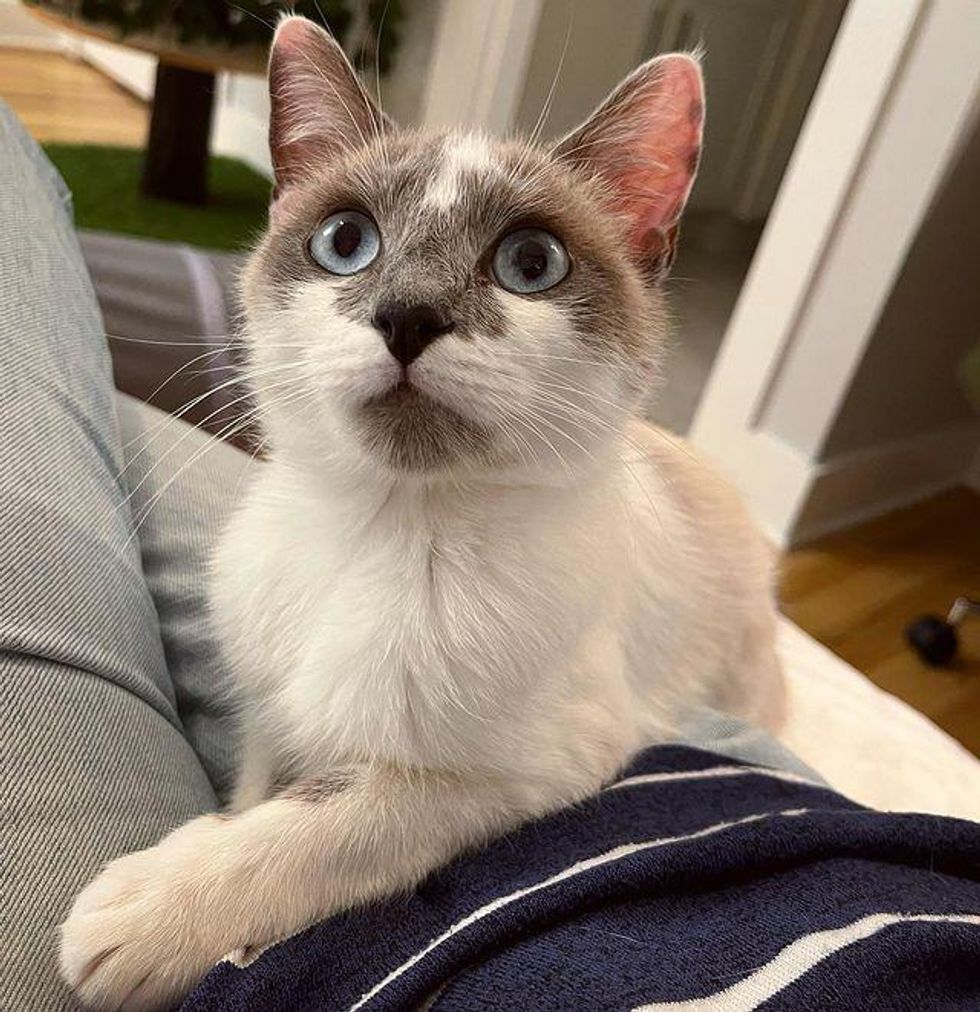 @fosterkittens_tn
Share this story with your friends. Follow updates on the cat family and Becca and Nathan's fosters on Instagram @ fosterkittens_tn. Follow Nashville Cat Rescue on Facebook and Instagram @nashvillecatrescue.
Related story: Cat Brings Kitten to Family She Trusts and Comes Back Next Day with Another One
This article was originally published by Lovemeow.com. Read the original article here..